Libyan passenger plane diverted to Malta in "potential hijack situation"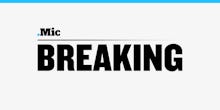 A Libyan passenger plane carrying 118 landed in Malta on Friday after being diverted in a hijacking, according to Reuters. The plane, an Airbus A320, was originally bound for Tripoli.
"The pilot reported to the control tower in Tripoli that they were being hijacked, then they lost communication with him," an unnamed Libyan security official told Reuters. "The pilot tried very hard to have them land at the correct destination but they refused."
The Times of Malta reported that two hijackers had been aboard the flight and had claimed to have a hand grenade. The hijackers reportedly also claimed to be part of pro-Gaddafi group Al Fatah Al Gadida and said they would allow all passengers, save for seven crew members, to deplane if their demands — which are not known at this time — were met. 
The outlet stated that passengers began exiting the plane around 1:50 p.m. local time, with priority to women and children.
All other Malta International Airport flights have been canceled or diverted for the time being.
Maltese Prime Minister Joseph Muscat wrote in an earlier tweet that he'd been briefed on the situation and that authorities and emergency operations were "standing by." 
According to a report from the Associated Press, Malta airport security has dispatched all emergency teams to address what they are referring to as an "unlawful interference."
Dec. 23, 2016, 8:20 a.m. Eastern: This story has been updated.