Massachusetts' Marijuana Law: Rules, regulations and what to know before smoking weed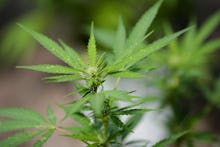 On Nov. 8, Massachusetts became one of the eight states that voted for new policies on marijuana for adult use. Despite strong opposition from Gov. Charlie Baker and Boston Mayor Marty Walsh since Question 4 was introduced, the Bay State started implementing new policies to legalize, tax and regulate on Dec. 15. 
Before you start rolling a joint, here are a couple of facts to consider:
What is legal?
Massachusetts residents ages 21 or older are allowed to carry one ounce or less of marijuana. In addition, Section 32L states that possession of one ounce or less shall not "provide a basis to deny an offender student financial aid, public housing or any form of public financial assistance including unemployment benefits."
Marijuana cultivation is also allowed. Section 7A stipulates, however, that residents should not grow, process or cultivate more than six marijuana plants for personal use.
What is not legal? 
With the exception of patients with valid ID showing they can use medical marijuana, a person under 21 years of age who purchases marijuana products or accessories, or forges a document that misrepresents a person's age, is subject to civil penalty of no more than $100, and parents or legal guardian will be notified. 
According to the Boston Globe, it will still be illegal to sell marijuana in Massachusetts for at least a year until the first pot shops are licensed and regulated — except to registered medical marijuana patients. 
The use of pot is still illegal in public spaces, and it's also illegal to use weed in non-smoking areas. Marijuana possession is not allowed on school grounds and proposed marijuana establishments should not be located within 500 feet of a pre-existing private or public school. 
Operating cars or other vehicles under the influence of marijuana is still illegal, and open containers or partially consumed packages of marijuana are not allowed in a vehicle's passenger area.