'GTA 6' Release Date Rumors: Location, female protagonist and more 'Grand Theft Auto' news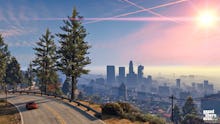 Grand Theft Auto 5 has been about as financially successful as a video game can be. So what's next for the series? GTA Online is still getting regular updates, but fans are already looking ahead to the inevitable release of GTA 6.
There's nothing wrong with wondering what's next for the venerable open-world franchise, but if you're looking for concrete details on GTA 6, you're out of luck. It almost definitely will exist at some point in the future, but for now, developer Rockstar Games is focused on the upcoming Red Dead Redemption 2.
Still, that doesn't mean there aren't rumors flying around about the next Grand Theft Auto game. IGN has a helpful collection of rumors based on various developer statements over the years, but here are some of most interesting ones — along with some analysis on whether these claims actually hold any weight.
GTA 6 Rumors: A female protagonist?
Rockstar hasn't said a word about who you will play as in the GTA 6 game, but rumors are already starting to surface. Company co-founder Dan Houser had this to say about the idea of playing as a woman, according to IGN:
In the future, could we do a game with a lead female character? Of course. We just haven't found the right game for it yet, but it's one of the things that we always think about. It didn't feel natural for this game but definitely for the right game in the future — with the right themes, it could be fantastic. But for 'GTA 6,' this was the organic thing that came up, these were the characters what would display the themes we wanted to think about.
We'll chalk that up to a "maybe" that leans towards "probably not" given the franchise's history, but there's no telling just yet.
GTA 6 Rumors: Return to Vice City?
The past two games in the series reused cities that had been in prior games, with GTA 4 set in Liberty City and GTA 5 set in parts of San Andreas. One major series location that we haven't seen in a while is the cocaine-fueled beaches of Vice City. According to former Rockstar North head Leslie Benzies, its return is not out of the question:
It is always a possibility. There are a few references to the city in our current-gen GTAs so it is part of that HD universe, and it is certainly somewhere we would love to revisit. However 'Vice City,' perhaps more than any other GTA game, was as much about the era as the setting. Miami in the 1980's is so iconic it would feel strange to revisit the city in a different time period.
The series has generally kept to the United States in its quest to lampoon American culture as much as possible, but could the next game take place on their side of the Atlantic ocean?
1999's GTA: London 1969 shows there is precedent for a UK-based GTA game. However, in an interview with the Guardian, Dan Houser poured some cold water on the idea:
I think for us, my gut feeling is, 'GTA London' was cool for the time, but games were more limited then. These days I think we would love to set a game in the UK, set in London, whatever, but I don't know if it would be a GTA game. I think there are plenty of great stories we could tell about the UK, great environments to showcase, great gameplay mechanics that could have a UK bent to them – I just don't think it would be a GTA necessarily.
It sounds like Rockstar may make another game set in London someday, but it won't necessarily be a GTA game.
GTA 6 Release Date: 2018? 2020?
The truth is that nobody knows when GTA 6 will be released because we don't even know what the game is yet. Red Dead Redemption 2 is shooting for a 2017 release date, so maybe we'll hear about the next GTA in 2018. 
Gamenguide suggests the game might not arrive until 2020 but doesn't provide any evidence to back up those claims. Considering the five-year gap between GTA 4 and GTA 5, it's reasonable to assume we won't be cruising around a new open world until 2018 at the earliest.
GTA tips, tricks and guides
GTA 6 might be years away, but there's plenty to do right now in GTA 5 Online and GTA Online. Check out Mic's guides for the GTA Online winter event, the new Import/Export DLC,  and how to make money fast in the online game.