New Samsung Phone 2017: Here's what you can look forward to from the Galaxy S8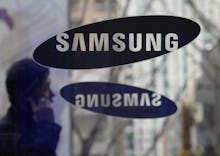 The most-awaited Samsung device for 2017 is the Samsung's Galaxy S7's successor: the Galaxy S8. The Samsung Galaxy S8 will launch in 2017, but the exact date hasn't been revealed yet. While Galaxy S devices have typically been unveiled at or around the Mobile World Congress in the past, the upcoming launch may be pushed back to April in light of the Galaxy Note 7 debacle, the Wall Street Journal reported.
Samsung Galaxy S8: Screen, resolution and more
The flagship phone will reportedly be missing a headphone jack, will feature a dedicated button for its virtual assistant, be more than 90% screen, and have 6GB of RAM and 256GB of internal storage. The Samsung Galaxy S8 might also feature 4K resolution (3,840x2,160 pixels) — a notable upgrade from the Galaxy S7's current resolution of 2,560x1,440 pixels.
Samsung Galaxy S8: Camera
The handset is also rumored to come with an auto-focus front-facing camera instead of "fixed focus-type front-cameras," which means selfie-lovers and Snapchat enthusiasts will be able to capture higher-quality images. "People are starting to take more selfies and number of demands for cameras that take selfies with higher qualities is increasing," an unnamed industry representative told Korean site ETNews. "It is heard that Samsung Electronics has decided to install front actuators for Galaxy S8 in order to differentiate its flagship Smartphone."
Samsung Galaxy S8: S Pen Stylus
The Samsung Galaxy S8, which is rumored to come in two sizes, may support the S Pen stylus just like the Samsung Galaxy Note 7, GSM Arena reported. According to BGR, initial reports suggested that the Samsung Galaxy S8 would have a "built-in stylus" but it appears it is now an optional accessory for interested consumers. The S Pen Stylus for the Galaxy Note 7 was water- and dust-resistant and offered a handful of fun features, reports CNET, like translation services and the ability to create animated images.
Samsung Galaxy S8: Digital Assistant
Samsung has confirmed that the new Galaxy S device will feature an artificial intelligence digital assistant service, Reuters reported. In October, the South Korean company acquired Viv Labs — which is run by a co-creator of Apple's Siri.  
"Developers can attach and upload services to our agent," Samsung Executive Vice President Rhee Injong said during a briefing, Reuters reports. "Even if Samsung doesn't do anything on its own, the more services that get attached the smarter this agent will get, learn more new services and provide them to end-users with ease." 
A new trademark query has sparked rumors that Samsung will name the digital assistant Bixby and it will serves as a "computer software for personal information management" and as a "software used to operate voice recognition system enabling hands-free use through voice recognition."