'Pokémon Go' Nest Migration 10: Silph Road confirms spawn location changes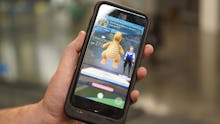 The Pokémon Go nest migration has arrived! Right on schedule, spawn locations across the world are changing for the 10th time.
Pokémon Go online community resource The Silph Road has already confirmed the latest nest migration, which seems to occur every two weeks like clockwork. That means your favorite local Pokémon nests will start spawning new creatures. It also means that the Global Nest Atlas, a Pokémon Go map maintained by The Silph Road, needs to be updated again.
Pokémon Go Nest Migration 10: What's changing?
It's too soon to say exactly what's changed after the latest Pokémon Go nest migration, and the specific differences will also depend on where you live. 
However, some new spawns are already being reported in the Silph Road subreddit. For example, it looks like a Bulbasaur nest in New York's Central Park is now spawning Pidgeys instead. Another player claims that a new Bulbasaur nest has already sprung up nearby to Riverside Park near 96th Street.
Pokémon Go Nest Migration 10: How to help track the changes
If you notice some new Pokémon Go nests in your neighborhood you can use that information to help update to the Global Nest Atlas. Niantic will probably change all the nests again in another two weeks, but if a rare or powerful Pokémon is spawning in your neighborhood, you should still share that information with the community while you can.
Pokémon Go tips, tricks and guides
If you're ready to track down new Pokémon Go nest locations, you may also want to check out Mic's other Pokémon Go content. Here are guides on how to catch Gen 2 baby Pokémon, the 98 Gen 2 Pokémon that have yet to be added to the game, how to catch Pikachu and his adorable new Christmas hat, our analysis of post-update Chansey and Rhydon, everything you need to know about finding the long-awaited Pokémon Ditto, how to create new PokéStops, how to maximize your chances of catching Pokémon and how PokéStops distribute Pokémon eggs.