Android Nougat for Nexus 6p: What to know about getting the new operating system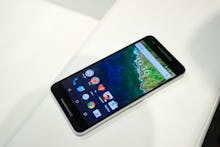 Nexus 6p owners are fortunate enough to receive the latest Android Nougat update. On Dec. 5, Google announced an update to the new operating system it had released earlier this year. Called Android Nougat 7.1.1, the update comes with several changes to Android Nougat 7.0.
In the announcement, Google listed several devices that would be receiving the update; among them was the Nexus 6p. "Today, and over the next several weeks, the Nexus 6, Nexus 5X, Nexus 6p, Nexus 9, Pixel, Pixel XL, Nexus Player, Pixel C and General Mobile 4G (Android One) will get an over the air (OTA) software update to Android 7.1.1 Nougat," Google wrote.
As per Google's post, Nexus 6p users should receive prompts for an OTA software update. For those who have not received the update, Android Central reported that users can potentially get Nougat 7.1.1 through the Android Beta program. Users simply go to the Android Beta program portal using their Nexus device, sign into their Google account that is linked to the handset, select the device under "Your eligible devices" and follow the prompts for an OTA update.
Android 7.1.1 features app shortcuts on the home screen, includes the new emojis launched in their Pixel devices and allows users to send GIFs directly from their keyboard. This is on top of the 250 features that came with Android Nougat 7.0, which include 72 new emojis, quick-switch features allowing a more streamlined way to move between apps, a multi-window view feature and a smarter battery.