Android Nougat on OnePlus 3: Everything you need to know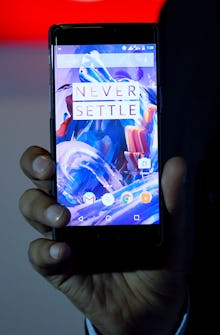 Since the first week of December, OnePlus 3 owners have had the option to install and run a beta version of the device's new operating system, called OxygenOS, based on Android Nougat 7.0. According to Express, OxygenOS has many of the new features seen in Google's Nougat operating system including multi-window view, direct replies from notifications and quick launch for apps.
Since the beta version was unfinished, it came with kinks and bugs. "Given that this is a shift to a brand new version of Android, there may be more bugs in this build than previous Open Beta builds," the company warned on its official blog. "By installing this update, you accept the potential risks."
For those willing to take the risk, the first installation was done manually by downloading the update from this link. Any further updates — there have been ten since the first release — have been and will continue to be over-the-air. Since the release of the beta operating system, OnePlus has removed the download link and closed the doors on its beta program for new members. "We have disabled the download link as we have gathered enough feedback, thank you for your support," OnePlus wrote on its blog in an update to its original announcement.
That said, the final OS update is on the horizon. Originally, the final update for OnePlus 3 (and OnePlus 3T) was slated to release by the end of the 2016 calendar year, according to Engadget's interview with OnePlus's Head of Software Brian Yoon. However, with just a day left till the new year, it appears the final update will roll out in 2017.
For OnePlus 3 owners with the Open Beta build on their handset already, the latest operatiny system update comes in the form of an OxygenOS Open Beta 10. This update, the 10th one for the device, is a relatively small one, Android Authority reports. It comes with one new feature — the Data Saver feature — and some bug fixes and optimizations. Those without the Open Beta build on their handset can manually download the update, 9to5Google reports.