'Pokémon Prism' ROM leaks online after Nintendo blocks the mod from release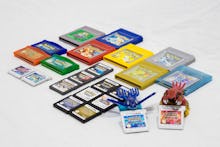 Pokémon Sun and Moon are the latest official installments of the pocket monster series, but die-hard fans don't need to wait on Nintendo to release new games. Pokémon Prism is the latest unofficial Pokémon game to arrive — despite Nintendo's best efforts to stop it.
Pokémon Prism: Eight years in the making
Fan mods of the Pokémon games are not hard to come by. Many are playable on emulators and numerous fan-hacked ROM versions of Pokémon can be found for pretty much every Pokémon game. Whether they be Pokémon Brown version, Pokémon Liquid Crystal or totally new games based on the series like Light Platinum. Most tend to fly under the radar, but Pokémon Prism is a rare exception.
Pokémon Prism has been in development for eight years by Adam "Koolboyman." The game looks largely similar to Pokémon Crystal but includes a new protagonist, introduces two new types of creatures — Gas and Sound — and features 252 Pokémon across four generations of the game. At least, that's what it would've allowed had Nintendo not contacted the developer directly asking him to end development of the project. However, it turns out harsh words from Nintendo weren't enough to stop the game from spreading online. 
How to download the Pokémon Prism ROM
Following Nintendo's request, Koolboyman made the game unavailable — but the internet is a permanent place. After admitting Pokémon Prism was canceled, a group of leakers took to PasteBin to explain who they were and how you could still play the game. Remember, this is an unofficial ROM, so proceed at your own caution.
The game has been officially banned by Nintendo but is still relatively easy to locate. As a result, the community surrounding Pokémon Prism is thriving and the Pokémon Prism subreddit has more than 1,000 members.
Check out more Nintendo coverage
See more Nintendo Switch coverage, including Mic's reports on whether the console will be backwards-compatible, what current games we want high-definition remakes of and information about the upcoming event. You can also read our Pokémon Go Gen 2 coverage and what's coming to Sun and Moon.