'Resident Evil 7': Release date, demo, VR, gameplay, characters and everything we know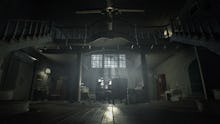 2017 is going to be a banner year for apocalyptic scenarios in fiction, as the real world plunges further into chaos. They even put Ariana Grande into Final Fantasy — just kidding, she's great.
With major series like Mass Effect and Assassin's Creed returning in 2017, you might have forgotten about another big one that's making a comeback: Resident Evil. The seventh entry in the series, appropriately titled Resident Evil 7: Biohazard, launches soon.
Resident Evil 7 release date: The zombie apocalypse is imminent
We know you just recovered from New Year's Eve shenanigans and you still have tons of games from 2016 to play, but Resident Evil 7 is out on Jan. 24. That means you only have a few short weeks to stock up on supplies and drive some nails into some two-by-fours. 
The game will launch on PlayStation4, Xbox One and PC. There has been no indication that it will come to Nintendo Switch, unfortunately.
Resident Evil 7 gameplay and characters: A new perspective on horror
IGN got an early preview of the game and talked to its creators, revealed a ton of exciting new features coming to the Resident Evil series. That includes new plotlines and a pretty unique experience.
Resident Evil 7 takes the longtime third person horror series into first person territory. You will see the world from the perspective of Ethan Winters, a new character who is exploring an abandoned plantation in Louisiana. The game takes place after the events of Resident Evil 6. However, connections to the previous games will be limited, so don't expect cameos from many classic characters, according to Express.
You will shoot guns from the first-person perspective, but don't expect an action-packed shooting gallery. Eurogamer spoke to game director Koushi Nakanishi, who confirmed several changes coming to the series. For example, combat will be limited in order to contribute to a spooky atmosphere. He also revealed that throwback features like healing herbs and puzzle solving will be included as well.
So, even though it's first person, you will still be worrying about ammunition and finding puzzle items to combine with other puzzle items in order to open doors and whatnot.
Resident Evil 7 VR: Virtual insanity
For the first time, a Resident Evil game will be playable in virtual reality, thanks to PlayStation VR. There is an option to play through the entire game start to finish in VR, which sounds terrifying. The developers want to make it clear that VR is entirely optional, so if that sounds too scary for you, don't worry about it.
Resident Evil 7 Demo: Try it out for free
There is a demo for Resident Evil 7 available on PS4 right now, so you can try out a slice of the game for free before it comes out in a few weeks. To see the game in action, check out the trailer below:
We'll have more Resident Evil 7 coverage as the game's release date approaches. Grab the nearest zombie-killing weapon you can find and stay tuned.