Samsung Galaxy Note 8 Rumors: Everything to get excited about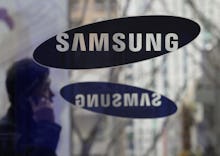 Rumors are already swirling around Samsung's Galaxy Note 8 — the successor to the notorious Galaxy Note 7 that was discontinued after devices (and replacement units) overheated and caught on fire. Aside from the battery debacle, the Galaxy Note 7 was well-reviewed and came with impressive features, so the same can only be expected for the Galaxy Note 8. While nothing is confirmed regarding specs, features or a release date, here's some of the chatter we've been hearing about the device.
There might be a 30-megapixel rear-facing camera
Samsung's Galaxy Note 8 may come with a powerful rear camera. If rumors are to be believed, the device will feature a 30-megapixel rear camera. Speculation surrounding the rear camera is rooted in the fact Samsung's Galaxy Note 7 had the same camera as its S7 series. The S8 is rumored to come with a 30-megapixel camera, hinting the Note 8 may be similarly equipped. 
If true, this would make the device's camera more powerful than the Galaxy Note 7, which has a 12-megapixel rear camera. It would also outdo competing devices on the market like the iPhone 7 and iPhone 7 Plus, which have 12-megapixel cameras.
A 4K display may be a reality
BGR reports Samsung's Galaxy Note 8 will likely come with a 4K display. Samsung first displayed a prototype of a 4K display in May 2016 at the SID Display Week conference.
The phone could be VR compatible
The entire point behind offering the aforementioned 4K display could be virtual reality. "Samsung will introduce 2K resolution displays in the Galaxy S8, but it will use 4K resolution displays in the Galaxy Note 8 to realize improved virtual reality (VR) functions," an unnamed Samsung exec told Business Korea. "I heard that it will connect with new Gear VR wearable."
Will the Iris Scanner be back?
The Samsung Galaxy Note 7 featured an iris scanner — a first for the South Korean company's smartphone lines — as a secure way for consumers to unlock their devices in addition to nonbiometric alternative methods. The recall and consequent discontinuation of the device prevented owners of the phablet from getting to utilize the technology and there's no reason to believe Samsung will pull out the security feature for the Galaxy Note 8. The iris-scanning technology saves a user's iris patterns in coded digital form so the consumer can later use it to get into their device or verify their identity.
The device may come with an LG battery
The biggest obstacle for the Samsung Galaxy Note 8 will be getting consumers to trust the device's battery. In December, Reuters reported Samsung was working on diversifying its battery source by adding LG Chem batteries to the mix.