Chase Sapphire Reserve holders are disproportionately millennials — and richer than you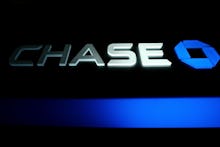 Yeah, you suspected people getting approved for Chase's hottest credit card and its juicy travel perks were rich. But you might be surprised by just how rich.
Some background: The Chase Sapphire Reserve became a 2016 viral obsession, with a disproportionately high number of millennials applying for the travel points-heavy card — despite (or perhaps because of) serious fine print that makes the card a bad fit for most cash-strapped young people.
Early projections suggested you'd need a sterling credit score and enough disposable income to drop about $7,000 annually to actually maximize reward points... not to mention enough cash to cover the $450 annual fee.
Now personal finance site AskSebby has crunched the numbers with a survey suggesting your suspicions are probably right — the average person approved for the card is likely way richer than you.
Nearly $120,000 a year was the average income AskSebby found for those approved for the Chase Sapphire Reserve: not quite 1%ers, but close.
Only 6% earned less than $50,000, according to the survey.
A key caveat: Though AskSebby used a large pool, their survey respondents were originally found through a subreddit devoted to credit card enthusiasts.
That means we are also likely talking about some pretty type-A folks — not a random sample. The survey included more than 2,500 Chase Sapphire Reserve customers between last August and November, a AskSebby representative confirmed via email.
Still, even if the numbers are just a clue to the profile of an average Reserve customer, it seems cardholders are a far cry from the average millennial — who has a median income around $35,000 and an average credit score of 625.
Reservers' average credit score? 789 — just 11 points shy of perfect.
Both the income and credit score figures were also surprising considering the average age of approved cardholders in the survey was just shy of 30.
A majority of respondents — 87% — were millennials, and only 3.6% were over the age of 44.
AskSebby notes that couples who live together can list both incomes when they apply for credit cards, but with only about a quarter of millennials tying the knot, the survey still suggest millennials snagging the Reserve are among the best compensated in the United States.
So what attracted these wealthy young folks to Chase's card — as opposed to competitors'?
As you might expect, most were drawn in by perks geared toward globe-trotters: 55% of users said they hoped to cash in the 100,000 point reward for multiple trips, and another 32% said they hoped to use the rewards on luxury experiences, including first-class travel.
One small comfort for plebs who can only dream of such a card?
Chase recently announced plans to halve the Sapphire Reserve bonus points — starting on January 12th.
A spokesperson for JPMorgan Chase's consumer credit division didn't immediately respond to Mic's request for comment about the survey.
Sign up for The Payoff — your weekly crash course on how to live your best financial life.