Weekend Box Office prediction for Jan. 6 to 8: The Force remains strong with 'Rogue One'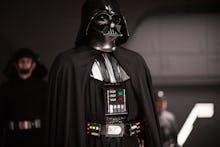 Since its Dec. 16 release, Rogue One: A Star Wars Story has been an unstoppable "force," topping the box office for three straight weekends. For the last two weekends, Illumination's Sing has come in a distant second. This coming frame, despite some new releases, expect the top two films at the box office to remain the same, though the gap should narrow. 
The weekend of Jan. 6 will see the wide releases (or expansions) of Underworld: Blood Wars, A Monster Calls and awards contender Hidden Figures. While the three films could combine for over $40 million this weekend, the battle is really only for third place. 
Here are some predictions for how the top films will perform at the box office this weekend. 
(Editor's Note: The following are purely predictions on how movies may perform at the box office this weekend. The predictions are not based on any conversations with industry analysts or studio executives. The numbers should not be taken as fact.) 
1. Rogue One: A Star Wars Story
For the fourth straight weekend, expect Rogue One to top all films at the box office. To date, the film has grossed nearly $450 million domestically, and has plenty of legs left. Last weekend, Rogue One earned just under $50 million, but that number rises to $65 million with the Monday holiday included. 
Box Office Pro is projecting that Rogue One will ease a mere 41.54% to $29 million this weekend. That number seems a bit high though. During the same weekend last year, Star Wars: The Force Awakens eased over 50%, with the expansion of The Revenant and little other competition. Expect Rogue One to slide between 45% and 50%. 
Weekend prediction: $26 million 
2. Sing
Short of an unexpected surge from Hidden Figures, Illumination's Sing will trail Rogue One in second place at the box office for the third straight weekend. To date, Sing has earned just shy of $190 million domestically, and actually earned more last weekend than it did in its opening frame. 
With Disney's Moana entering its seventh weekend of release, Sing is likely to continue dominating for families with young children. Still, with Sing's first two weekends playing over the family-friendly Christmas and New Year's Eve holidays, it is fair to expect this animated film to drop over 40% in its third weekend as children begin focusing on school again. 
Sing likely won't topple Rogue One, but it will come awfully close. 
Weekend prediction: $24 million
3. Hidden Figures
Third place this weekend will likely come down to Hidden Figures, which expands wide after its limited run, versus the fifth installment of the Underworld franchise. With positive buzz, and some nominations at this weekend's Golden Globes, Hidden Figures should barely come out on top. 
While some projections have Hidden Figures grossing as high as $20 million this weekend, that seems to be a bit steep. While not perfect comparisons, last year's The Big Short averaged just over $47,000 per theater in its final weekend of limited release before earning $10 million in just under 1,600 theaters. 
In slightly more venues, Hidden Figures earned just over $34,000 per theater last weekend. If Hidden Figures goes on to earn about $7,000 per theater, we are looking at a mid to high teens finish for the film. 
Weekend prediction: $16 million
4. Underworld: Blood Wars
No film in the Underworld franchise has grossed less than $20 million in its opening weekend. That will soon change. While reviews do not play as great a role in the success of a film like Underworld: Blood Wars, its current 10% rating on Rotten Tomatoes (the worst of the franchise) will likely turn all but the most die-hard fans away. 
The movie is performing decently abroad, already bringing in $42 million, so on a reported $35 million budget, no matter how poorly the film performs domestically, it will likely turn a small profit for Sony. While Underworld: Blood Wars could surprise and pull in closer to $20 million, a mid-teens finish is more likely. 
Weekend prediction: $15 million
5. Passengers 
The battle for fifth place will likely be between Passengers, La La Land, Fences and Disney's Moana. When the dust settles this weekend, these films' frames will probably be separated by no more than $1 million to $3 million. Despite its slow start, Passengers has been playing pretty well, and should just fight off the challengers for fifth place. 
After opening Christmas weekend to $14 million, Passengers brought in $16 million in its second weekend. With the holidays behind us, Passengers will not keep rising, but it shouldn't fall much, either. The Jennifer Lawrence and Chris Pratt-starring space adventure has been holding pretty strong in its daily numbers, and should only ease about 25 to 30% this weekend. 
Weekend prediction: $11.5 million
6. La La Land 
Awards favorite La La Land will be doubling its to 1,500 venues this weekend, and thus should not see any decline in its numbers from last weekend. The real question is whether it will see a jump.
La La Land should perform strongly throughout awards season, and could play very similarly to Chicago, which rode its award nominations, and wins, all the way to $170 million domestically. La La Land will likely start seeing that consistency after this weekend's Golden Globes and the soon-to-come Academy Award nominations. 
For now, expect La La Land to enjoy a modest 10% increase thanks to its expanding theater count. 
Weekend prediction: $11 million
What about A Monster Calls?
The only other film expanding wide not yet mentioned is A Monster Calls. Unfortunately, despite stellar reviews, the film has been largely ignored in its limited release. The film should earn in the mid single digits, but could fall even lower. 
The question will be whether A Monster Calls can sneak its way into the top 10. It will almost certainly come in behind Fences, Moana and Why Him?  — but whether it can make the rankings will all depend on how Assassin's Creed performs in its third weekend.