Check your credit report: Equifax and TransUnion hit with $23M fine for misleading people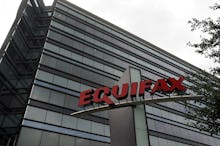 If you've recently ordered a credit report from either Equifax or TransUnion, two of the nation's three largest credit bureaus, you may want to take a second look at your latest bank statements — or more carefully at any score you were given.
Both companies have been slapped with $23 million in fines for misleading customers about the value of their credit reports and luring consumers into expensive recurring programs, the Consumer Financial Protection Bureau announced Tuesday.
The vast majority of the cash, $17.6 million, is earmarked as restitution for the victims, who will be notified that they're entitled to a refund. The rest will be paid as a fine to the CFPB. 
There were a few different kinds of malpractice that resulted in the fine, explained NerdWallet columnist and Your Credit Score author Liz Weston. 
"One was that they were selling scores that weren't necessarily the FICO scores that people used," Weston said. "The second was that people thought they were getting their free scores, but they ended up getting signed up for these subscriptions."
By "free scores," Weston was referring to the provision of President Barack Obama's Fair Credit Reporting Act which requires the three major credit bureaus to give every American one report each year at no charge.
A lot of people thought they were getting their free report, only to get enrolled in a recurring plan. 
As to the other alleged wrongdoing, well, that's a little more complicated. 
The biggest misconception about credit scores, Weston explained, is that you only have one of them. In reality, you've got all kinds of credit scores, from the ones favored by automotive lenders to the ones favored by the people who would sell you a mortgage. 
"Most of personal finance is not rocket science but when you get into credit scores it kind of is," Weston said. "They change every day." 
According to the CFPB, Equifax and TransUnion were misleading customers about which scores they were actually paying for, or how helpful they'd actually be in negotiating for their particular desired loan. 
"We continue to believe that our consumer marketing has been clear and has complied with the law and other government guidance," a TransUnion spokesman said in an email to Mic, adding that customers of recurring plans could "conveniently cancel monitoring services at any time online or by phone."
A representative from Equifax didn't immediately respond to request for comment. 
Both companies are required to notify users that they're entitled for a refund, and TransUnion confirmed to Mic that they're still working out an exact timeline and method of communication. 
Refunds of this nature are tricky, Weston explained, because phishers often pose as the companies offering payouts in the wake of these kinds of scandals. 
Unfortunately, perpetrators of these sorts of scams may end up getting relief before consumers do. 
Most watchdogs expect President-elect Donald Trump to scale back, or even abolish the Consumer Financial Protection Bureau, which was specifically set up to identify and address these types of shady behavior.
Sign up for The Payoff — your weekly crash course on how to live your best financial life.