'WWE 2K17' Hall of Fame Showcase Release Info: What to expect when it finally arrives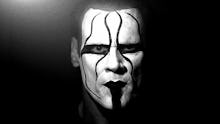 We're well into the DLC release schedule for WWE 2K17, but there are two enhancements fans are still waiting on.
The Future Stars Pack, which features Austin Aries, Luke Gallows, Karl Anderson, Mojo Rawley and Tye Dillinger, should be released soon.
The latest patch for the game, which was released just before Christmas, delivered pre-release support for the add-on. It would be a shock if it isn't out by the end of January.
The other addition that's still forthcoming under the WWE 2K DLC umbrella is the Hall of Fame Showcase.
This year's game moved away from the traditional 2K Showcase single-player campaign. Instead, it's offering a mini-version of the concept through what will likely be the final DLC addition to the game.
We don't know the release date for it yet, but what we do know is 2016's Hall of Fame Showcase was released in late February. That's probably a good time to expect this year's version.
WWE 2K17 Hall of Fame Showcase Release Info: New Superstars, plus classic and fantasy matches
Here's a quick rundown of the DLC details. 
First off, there's Cactus Jack, who hasn't always been a WWE product. You'll get him in his WCW days in a classic tag-team match with Diamond Dallas Page taking on the Fabulous Freebirds (Michael P.S. Hayes and Jimmy Garvin) at WCW Saturday Night in 1992.
An even earlier Fabulous Freebirds match, featuring Hayes and Buddy Roberts, is also included. They take on the Von Erich Brothers, Kerry and Kevin.
The ladies haven't been completely ignored. WWE Hall of Famer Jacqueline is included as she takes on Ivory from a 2000 match on SmackDown. Two different Sting matches will be a part of the HOF Showcase.
Stinger in gold and black tights battles Ric Flair at the 1988 Clash of Champions, he's also there in Crow form in n.W.o Wolfpac ring gear taking on Bret Hart at 1998 Halloween Havoc.
A 1999 version of the Big Show battles Big Boss Man with Albert at Armageddon. Last and least, in my opinion, we have a dream match pitting Charles Wright's two personas: Papa Shango taking on Godfather.
WWE 2K17 Hall of Fame Showcase Release Info: The best parts
The Von Erichs are perhaps my favorite wrestling family. Having not just Kerry but Kevin in the game is outstanding for hardcore wrestling fans.
Old-school fans will remember Kevin as the high-flying, barefoot member of the legendary wrestling family. (I can't recall him ever being included in a wrestling game, except maybe Fire Pro Wrestling.)
It's only right that the Von Erichs' arch-enemies, the Fabulous Freebirds, are also included in the HOF Showcase. The group helped blend rock-and-roll culture with professional wrestling in the 1980s. 
Unfortunately, my favorite Freebird isn't included. I was a big fan of Terry Gordy back in the day. I still remember when he left World Class Championship Wrestling to go to Japan. 
When he returned, he brought back a new finishing move called the Oriental Spike. It was pretty awesome, even though he was just jamming his thumb into the side of his opponent's necks. (It was pretty easy to impress a 10-year-old in those days.)
Aside from missing Gordy, the HOF Showcase just might be the best piece of the WWE 2K17 DLC rollout.
More sports game news and updates
Are you a sports gamer? Check out more content from Mic, including Kyrie Irving's Christmas day game-winner was re-created in NBA 2K17, some FIFA Ultimate Team predictions for new signees in the MLS, Madden 17 Ultimate Team NFL Playoff updates and WWE 2K17 DLC news.