'MLB the Show 17' Trailer Update: When we might see the next glimpse of this year's game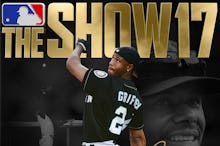 MLB the Show 17 is going to be released for Sony PlayStation 4 on March 28, but so far, all we've seen of the game is the trailer that was released at the PlayStation Experience on Dec. 3, 2016.
Fans of the series are hungry for the next glimpse of the game and release of information.
MLB the Show 17 Trailer: When is the next one coming?
If last year's schedule serves as any indication, we may see another trailer by the end of January.
During last year's buildup toward release, Sony dropped a Road to the Show and Showtime vlog on Jan. 26, 2016.
There could be a curveball of sorts in this year's hype. Sony has already followed up its initial PSX trailer with a "Playback" video designed to unearth some of the secrets in the first teaser.
MLB the Show 17 Trailer: How to track the latest updates
It seems Sony is going to stick with videos as its primary form of communication for new features in the game.
The MLB the Show series doesn't have marketing monsters like NBA 2K's Ronnie Singh, aka Ronnie 2K, and Chris Manning, aka LD2K, but community manager and game designer Ramone Russell has become increasingly visible on social media over the past two years.
If you love the MLB the Show series, he's the guy to follow on Twitter, along with the series' official Twitter account, and the PlayStation YouTube channel.
Are you a sports gamer? We've got you covered. For more information on NBA 2K, FIFA and Madden, check out Kyrie Irving's Christmas Day game-winner, recreated in NBA 2K17. We have some Ultimate Team predictions for new signees in MLS, Madden 17 Ultimate Team NFL Playoff updates and WWE 2K17 DLC news.