Giliano Wijnaldum 'FIFA 17' Ultimate Team: What to expect for the new Union defender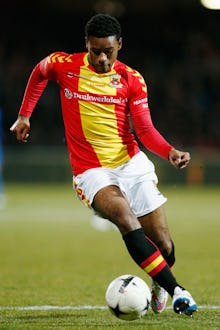 The Philadelphia Union of Major League Soccer signed 24-year-old Dutch defender Giliano Wijnaldum on Thursday as a Discovery Signing. That raises an important question for FIFA 17 fans: When will Wijnaldum be available in the video game, and what can we expect from him in the way of ratings?
We may have some direction on that second question, but the first is a total mystery. 
Giliano Wijnaldum FIFA 17: When will he be added to the game?
It's hard to determine when a newly signed player will make his debut on a new team in FIFA games. Were he already included on one of the lower-level squads, the transition would be easier to predict.
Giliano Wijnaldum FIFA 17: What to expect when he arrives
Wijnaldum last played for VfL Bochum during the 2015-16 season and he actually had a player card in FIFA 16 Ultimate Team.
Per Futhead.com, here's a look at his player ratings:
As you can see, Wijnaldum isn't exactly a star just yet, though he might be a nice target for development in manager mode.
Because Wijnaldum hasn't played, it's unlikely he will see any increase or decline in his ratings or costs on the FUT PlayStation or Xbox platforms this year.