Where can you watch 'Sherlock' season 4 on Netflix right now?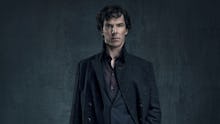 Sherlock season four — ahem, series four — premiered on Jan. 1 for American and European viewers. British fans have been tuning into the BBC to catch up with Sherlock and Watson, while American fans have been watching the beloved series on PBS. But for some European Sherlockians, new episodes of the series are already streaming on Netflix. In certain Netflix regions, you can watch the current episodes of Sherlock season four right now.
Netflix availability
Sherlock seasons one through three are streaming on Netflix in the United Kingdom and United States. However, fans in several different countries — Italy, Spain, Denmark, Portugal, Norway, Finland and Sweden, at least — have access to the latest season four episodes on the subscription streaming site. So if you have friends or family who live in any of those countries and you're a hardcore Sherlockian, now may be the time to plan a trip.
When it's coming to the U.S.
Sherlock airs on Sunday nights on PBS as part of the Masterpiece series. The episodes are uploaded to the Masterpiece website shortly after they air. If you prefer watching on Netflix, Netflix Life guesses that U.S. subscribers to the streaming service will likely have to wait until June or July for season four to become available.
Another option is to leave your house to get your Sherlock fix. The season four finale, Sherlock: The Final Problem will play in movie theaters nationwide for two nights only: Jan. 16 and Jan. 18. Tickets are available on FathomEvents.com.