Trump just tweeted in response to salacious intel report — and boy, is he pissed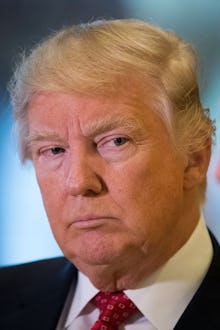 President-elect Donald Trump issued a full-throated denial of an explosive report released Tuesday night which claims Russia has incriminating personal and financial information on the president-elect, including a purported video of prostitutes performing a "golden showers (urination) show in front of him" during a trip to Russia.
"FAKE NEWS - A TOTAL POLITICAL WITCH HUNT!" Trump tweeted in caps lock in response to the report.
According to multiple reports, Trump and President Barack Obama were briefed on the information in the report last week.
Other members of Trump's team also deny the allegations in the report, including that they were in contact with Russian governmental officials during the campaign.
Trump will likely face more questions on the information on Wednesday, when he's slated to give his first news conference since July.