'Brown Nation' is exactly the kind of sitcom about immigrants we need in Trump's America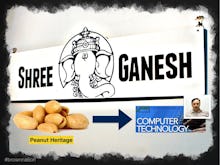 Brown Nation was released on Netflix just days after the presidential election, yet there's been relatively little web chatter about the quirky Indian-American sitcom — perhaps because art critics were too busy mourning the election results. With the inauguration only about a week away, now seems like the perfect time to reflect on how Brown Nation is the type of smart, funny and even heartwarming sitcom about the immigrant experience that we need in Donald Trump's America.
What the show is
Brown Nation is a sitcom that revolves around Hasmukh, an Indian-American man who owns a small, struggling IT consulting company in Queens, New York. His employees are not particularly invested or ambitious, while his wife, Dimple, is a peripatetic and demanding actress. Hasmukh flails — quite relatably— at balancing his work and home lives. But watching him strive for the American dream never fails to amuse.
Donald Trump's insistence on assimilation  
In September 2016, Donald Trump gave an immigration speech in Phoenix, Arizona, which was memorable for the problematic and paradoxical things he said, as observed by Lisa Desjardins of PBS Newshour. One of his points was about the merits of assimilation. 
"Not everyone who seeks to join our country will be able to successfully assimilate," said Trump. "It is our right as a sovereign nation to choose immigrants that we think are the likeliest to thrive and flourish here."
The problem with this sentiment is that it places too much value on assimilation; assimilation should not be the only — or main — goal of immigration. Many immigrants come to the United States first and foremost to provide a better life for their families. Often that means seeking economic and educational opportunities not available (or at least as easily accessible) in their home countries. 
Certainly some amount of assimilation may be required in order to achieve such goals, but it's Colonialist and oppressive to set specific standards. Assimilation is largely a personal choice. Plus, as Robert Farley of FactCheck pointed out, assimilation is hard to quantify. How exactly are you supposed to measure how American someone is when there are many ways to be American?
Who gets to be 'American'?
One of the running jokes on Brown Nation is that potential clients do not perceive Hasmukh's company as "American." That's why Hasmukh employs Matt, a white American man, to be the company's marketing head. Though most of the company's employees were born in the United States, Matt is the only white person working for Shree Ganesh Computers. The implication then is that potential clients do not see Indian-Americans as American. Yet characters like Roli are American. They just aren't white Anglo-Americans who were raised in culturally Protestant homes. Still, to those clients, the more than 3 million Indian-Americans who live in and contribute to the U.S. might as well be invisible.
When nativists like Donald Trump insist on assimilation, they have a very particular sense of what it means to be American, or as NPR's Gene Demby describes it: "real Americanness." Nativists' definition is inherently xenophobic, but it also rejects nonwhite people and non-Protestant Christians. So as a brown man who is culturally Hindu (his company name comes from a Hindu deity), Hasmukh would likely have no place in Trump's America. That's even taking what Salon writer Eesha Pandit called Trump's "hideous love affair with Hindu nationalism" into consideration. 
Because guess what, Trump? There's definitely more than one way to be American. Americans are all colors, all races, all ethnicities, all religions. And moreover, immigration was a principle of early American culture that helped make the country what it is today.