Nintendo Switch 'Splatoon 2' Release Date: First-party Nintendo shooter will see sequel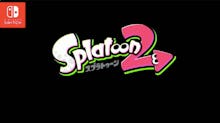 The Nintendo Switch livestream announcement brought good news to Splatoon fans. The cartoony online shooter is getting a sequel called Splatoon 2.
Splatoon 2 will arrive on the Nintendo Switch in summer 2017. While the game won't be available in time for the March 3 Nintendo Switch release date, the original title could potentially make its way to the Nintendo Switch sooner. The earlier arrival would give players plenty of time to prepare before the sequel arrives.
Splatoon 2 will also work the latest Nintendo controllers. Support for the Joy-Con controller and Nintendo Switch Pro Controller were confirmed at the company's event.
Rumors pointed to the next Splatoon going by the name Splatoon Counterattack. Instead, fans can expect the sequel to Splatoon to hit the Nintendo Switch this summer. With an added emphasis on competitive gaming, Nintendo has extra incentive to get Splatoon on its latest console.