'Xenoblade Chronicles 2' Announced: Brand-new JRPG in development for Nintendo Switch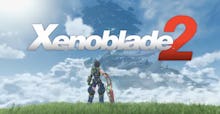 Xenoblade Chronicles 2 is coming to the Nintendo Switch. 
The game was a cult classic for the Wii — it brought massive, open-world RPG gaming to a console that largely lacked it. Its spiritual successor, Xenoblade Chronicles X, did the same for Wii U, but didn't have any relation to the former's story.
Those who loved the first game are in luck, as a proper sequel, called Xenoblade Chronicles 2, is coming to Switch. The trailer displayed a large world, a cartoon-y art style and plenty of RPG goodness coming to Nintendo Switch.
Like any other Switch game, you'll be able to play it at home or on the go. Hopefully the battery life holds up long enough to play a meaty RPG.
Xenoblade Chronicles 2 trailer, gameplay and more
To see the trailer for Xenoblade Chronicles 2, watch below.
More Nintendo Switch news
For more info on what Nintendo revealed during its livestream, here's where you can get details on the Nintendo Switch price, release date, pre-orders and battery life. If you're interested in the Nintendo Switch's games, here's info on the new Super Mario Odyssey game, Legend of Zelda: Breath of the Wild, Splatoon 2, Xenoblade Chronicles 2, 1-2-Switch and the goofy boxing game Arms.