'Fire Emblem Warriors' Revealed: Watch the teaser trailer for Nintendo Switch spinoff game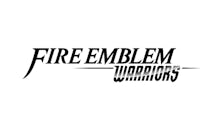 The Fire Emblem series has always been a Nintendo fan favorite for its deep, strategic gameplay and anime-heavy character relationship building. Characters like Marth, Roy and Lucina have also become popular from their appearances in the Super Smash Bros. series.
If you love those characters but hate turn-based strategy games, there's good news: Fire Emblem Warriors, a hack-and-slash spinoff game, is in development for Nintendo Switch. 
Fire Emblem Warriors gameplay: Button-mash your way to victory
Fire Emblem Warriors gets its namesake from the Dynasty Warriors series, a long running franchise from the same developers at Koei Tecmo. They also made a Legend of Zelda-themed game called Hyrule Warriors in 2014.
These games are all about hacking and slashing your way through hordes of thousands of enemies, the overwhelming majority of which offer no resistance to your might. Rack up combos and unleash devastating ultimate attacks to clear the screen and move on to the next part of the map. 
There is no gameplay footage yet, nor are there concrete gameplay details, but based on its pedigree, we can assume Fire Emblem Warriors features an all-star cast and plenty of mindlessly enjoyable action. 
Fire Emblem Warriors trailer
Check out the teaser trailer below.
More Nintendo Switch news
For more info on what Nintendo revealed during its livestream, here's where you can get details on the Nintendo Switch price, release date, pre-orders and battery life. If you're interested in the Nintendo Switch's games, here's info on the new Super Mario Odyssey game, Legend of Zelda: Breath of the Wild, Splatoon 2, Xenoblade Chronicles 2, 1-2-Switch and the goofy boxing game Arms.