'Fire Emblem' Direct: What time is Nintendo's Jan. 18 'Warriors,' mobile app livestream?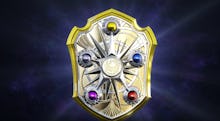 The Fire Emblem direct from Nintendo is almost here, following hotly on the heels of important Switch news. A lot of information was unveiled during the Nintendo Switch presentation Thursday, along with trailers for many of the new games coming to the console. 
But Fire Emblem's one-minute trailer shows next to nothing. Fire Emblem Warriors was all we learned during the Switch presentation. Thankfully, we should get more details on that game and maybe even the upcoming mobile app during a Nintendo Direct presentation Jan. 18.
Check out the teaser trailer for Fire Emblem Warriors and read on for more info on the Direct livestream. And watch the Fire Emblem direct livestream below!
Fire Emblem Direct: What time will the livestream start?
Nintendo's Fire Emblem direct will take place at 5 p.m. Eastern on Wednesday.
Very little has been discussed regarding what we'll see during the Fire Emblem announcement, aside from something to do with the series. But the safest bets would be Nintendo Direct offering information about the game announced at last week's Nintendo Switch event, along with the upcoming smartphone Fire Emblem title.
The news of Fire Emblem coming to smartphones first arrived back in April — the same day we learned Animal Crossing would make its way to mobile as well. Next to nothing is known about the smartphone game. However, it's possible this could be a timed iPhone exclusive, as was the case for Super Mario Run.
The other big title we may see during the Fire Emblem direct is a glimpse at the Nintendo Switch game Warriors. Very little was shown during last week's teaser, but Fire Emblem Warriors should get a better unveiling during Wednesday's event.
Fire Emblem Direct: Where can I watch?
Nintendo has yet to officially announce where the event can be watched. If history is any indication, it should be broadcast on a number of platforms. You can likely expect to watch along on the Nintendo Twitch channel and the Nintendo YouTube, along with other options.
Jan. 18, 2017, 4:51 p.m.: This story has been updated.
More Nintendo news coverage and updates
For more info on what Nintendo revealed during its livestream, here's where you can get our hands-on with the Nintendo Switch, details on the Nintendo Switch price, release date, pre-orders and battery life. If you're interested in the Nintendo Switch's games, here's info on the new Super Mario Odyssey game, Legend of Zelda: Breath of the Wild, Splatoon 2, Xenoblade Chronicles 2, 1-2-Switch and the goofy boxing game Arms.