Chelsea Manning: What does a presidential commutation mean?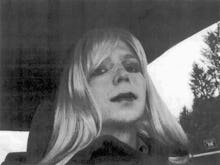 With six days left in his term, President Barack Obama commuted sentences of 209 individuals, making history with the highest number of commutation grants of any president — and more than the last 12 presidents combined. 
As a result of Obama's latest round of commutations, Chelsea Manning, who has served almost seven years of a 35-year sentence for giving information to Wikileaks that revealed global U.S. military and diplomatic activities, is set to be released from prison on May 17, 2017.
According to the New York Times, the delay between Obama's grant of commutation and Manning's release is a "standard transition period for commutations to time served" that will allow Manning time to find a place to live after she is released.
Back in November 2016, Manning wrote in a letter to Obama, "The sole relief I am asking for is to be released from military prison after serving six years of confinement as a person who did not intend to harm the interests of the United States or harm any service members." Whistleblower Edward Snowden pleaded to Obama, writing on Twitter, "Mr. President, if you grant only one act of clemency as you exit the White House, please: Free Chelsea Manning. You alone can save her life."
The Department of Justice defines commutation and pardon as "different forms of executive clemency," which is the president's ability to "exercise leniency toward persons who have committed federal crimes."
What does commutation of sentence mean?
A grant of commutation, also called a "commutation of sentence," is the act of reducing the sentence of a federal conviction — either in part or entirely — currently being served. According to the Department of Justice, a commutation "does not change the fact of conviction, imply innocence or remove civil disabilities." Only the president can commute a federal sentence, but the freedom gained from a commutation doesn't expunge a person's criminal record.
While Manning's sentence has been commuted to end 28 years early and she can return to the outside world, she will still be considered guilty of committing a federal crime and therefore will not be eligible to vote or hold public office, unless she petitions for a pardon. The Justice Department also notes that a commutation won't prevent "removal or deportation" from the U.S. and has "no effect on a person's immigration status."
What is a presidential pardon?
While both pardons and commutations are forms of clemency, a pardon is simply the president's forgiveness and does not necessarily apply to someone who is still incarcerated, or even still alive – Gerald Ford pardoned Confederate General Robert E. Lee in 1975, more than a century after Lee's death, and in 2008, George W. Bush pardoned Charlie Winters, who aided Israeli freedom fighters in the Arab-Israeli war, 24 years after Winters died. The Justice Department says a pardon is usually "granted in recognition of the applicant's acceptance of responsibility for the [federal] crime and established good conduct for a significant period of time after conviction or completion of sentence." A pardon "does not signify innocence" but "remove[s] civil disabilities" that are placed on someone convicted of a federal crime, such as loss of the right to vote or hold public office, according to the department. Compared to a commutation of sentence, in some cases, a presidential pardon can "eliminate the legal basis for removal or deportation" from the U.S.
After the 2016 presidential election, questions arose as to whether Obama would pardon Hillary Clinton as a way to preemptively shield her from Trump's campaign promise to "lock her up." Critics argued it would "normalize the practice" of a presidential pardon and "dull the (already weak) incentive for future presidents to exercise self-restraint." Theoretically, Obama could pardon Clinton, but it wouldn't protect her from imprisonment – and would water down the extreme power of a legitimate presidential pardon to that of the lighthearted tradition of "pardoning" Thanksgiving turkeys.