'Super Mario Run' Update News: "Loads of Coins" brings extra bonuses to Toad Rally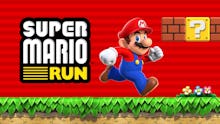 Super Mario Run, Nintendo's first mobile game starring its iconic plumber mascot, recently got a new update ushering in a temporary event called "Loads of Coins." 
The event, which runs until Jan. 26, will give you 1.5 times as many coins as normal when you win Toad Rally matches. Unfortunately, this bonus will not extend to the amount of Toads you win.
If you're already flush with cash and just need more Toads, we have a guide that should help you out.
The game is still limited to iOS devices. However, an Android version should be available shortly. Here's how to register for updates so you'll know once the app is released on Google Play.
More Super Mario Run news, updates, tips and tricks
Can't get enough of Mario, Peach, Bowser and the rest of the Mushroom Kingdom? Check out Mic's coverage of Super Mario Run, including how to unlock new characters like Toad, Peach and Yoshi; how to get different colored Toads to come back to the kingdom; how to find the game's secret levels; how to play the game on your Apple TV; our coverage for the Android release date and some knock-off versions to tide you over until it drops; as well as some cheats for the new game if our guides aren't enough — we won't tell anyone if you don't!