'Pokémon Go' Update: Niantic themes 17 PokéStops after world issues in Davos, Switzerland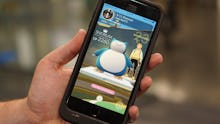 A new Pokémon Go update has surfaced just in time for the annual World Economic Forum in Davos, Switzerland. The forum sees numerous world leaders and other rich folks gather in one place to discuss issues concerning the world, from broken economies to saving the rain forest. So how does a Pokémon-themed mobile app connect to all this?
Well, the latest Pokémon Go event adds 17 PokéStops in Davos with names focused on global problems like "Good Health" and "Zero Hunger." It's an effort to raise awareness of poverty, according to Business Insider. Niantic added in these socially conscious PokéStops with the help of Project Everyone's Global Goals — an apparent publicity stunt that received mixed reactions on Twitter.
The Pokémon Go update is a fine start, but the company behind one of the biggest apps of all time could probably be doing more. As far as we can tell, Niantic isn't actually donating any money to help with these causes. It should. (Mic has reached out to the company for comment and will update with any response.)
Pokémon Go update: Why Niantic should donate revenue made from these PokéStops
Pokémon Go was the most successful app in 2016, garnering $600 million in revenue in its first three months. The app is estimated to rake in over $200,000 a day; it reportedly earned $950 million in 2016. With an in-app purchase model — instead of a fixed price to play — the app can continue to make more money for as long as players continue buying coins.
In Pokémon Go, coins start at $0.99 for 100 and $4.99 for 550, with even more options if you're willing to splash lots of cash at once. By donating just 10% of the profit made from this event, Niantic could make a substantial difference in the causes it's purporting to support.
Of course, Pokémon Go is free to play, and there's no guarantee most World Economic Forum attendees will even download the app. But by promising to donate a share of the profits, Niantic could encourage more people to experience the event and even spend some cash on PokéBalls and other items for a good cause.
Niantic's line is that raising awareness and reminding attendees about these issues is enough.
"We've always wanted both Niantic and Pokémon Go to be a force for good in the world," said Niantic CEO John Hanke, according to the Next Web. "We are extremely proud to partner with the Global Goals campaign to help remind people of how critically important the Goals are while hopefully keeping the world's leaders focused on delivering on them."
Of course, topics like consumption, the environment and health care are already a focus at the forum, according to the World Economic Forum website. These PokéStops may be a clever stunt to remind those who attend the conference that poverty is a real problem, but a hefty donation would be more helpful.
More Pokémon Go update, tips, tricks and guides
Check out Mic's Pokémon Go tips and tricks. Here are guides on how to get stardust, how to determine how long it will take you to reach Level 40, the kind of Pokemon you get from 10km eggs, how to create new PokéStops, how to maximize your chances of catching Pokémon and how PokéStops distribute Pokémon eggs. Also check out how to catch Gen 2 baby Pokémon, our analysis of post-balance update Chansey and Rhydon and everything you need to know about finding the long-awaited Pokémon Ditto.