'NBA 2K17': How to unlock almost every badge for your MyPlayer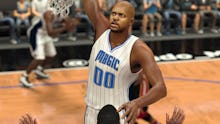 NBA 2K fans wear the badges they earn in the game's class system with honor. Learning the process of unlocking these badges is like finding the yellow brick road in the 2K Universe.
2K Sports never released a definitive list or guide to unlock every badge. It was meant to be somewhat secret, and for gamers to attain the honors through organic play. That said, I've located perhaps the best guide for unlocking every badge in NBA 2K17 for your MyPlayer. 
You start your MyCareer with a few badges based on the Archetype you choose. Aside from those base badges, here's the most accurate list of instructions for attaining each badge, per GameNGuide.
NBA 2K17: How to unlock the personality badges for your MyPlayer
Alpha Dog — Become the highest-rated player on your team in a MyCareer season
Spark Plug — Average approximately 7 points per game as a reserve
Enforcer — Commit 10 hard, but non-flagrant fouls in a single season
Championship DNA — Win at least one NBA Championship in MyCareer
Microwave — Gain 2 red rings for 10 games in a row
Expressive — Celebrate (at any time) as soon as the prompt comes up
NBA 2K17: How to unlock the playmaking badges for your MyPlayer
Dimer — Dish approximately 300 assists in 20 games
Lob City Passer — Throw at least 50 alley-oop passes in a season
Ankle Breaker — Complete 200 double moves that lead to a score by you or a teammate from your assist
Flashy Passer — Make 50 passes in a single season
Pick and Roll Maestro — This apparently works in conjunction with the Dimer and Lob City Passer
Work the pick-and-roll to complete the play with the same stipulations as Lob City
NBA 2K17: How to unlock the defensive badges
Not all of the badges for defense are listed here. The specific requirements for badges like rim protector are still unknown, though there are various exploits available on YouTube to "help" you "earn" the badge quicker. That's a pretty cheap and lame way to achieve a task, but whatever floats your boat.
Pick Pocket — Poke the ball away from a ball handler at least 50 times
Hustle Rebounder — Amass total of around 400 rebounds
NBA 2K17: How to unlock the inside scoring badges
Acrobat — Complete 15 reverse layups and 4 charge-shot layups in a single season
Tear Dropper — Complete a total of 50 floaters in a single NBA 2K17 season
Relentless Finisher — Max strength out in your attributes and complete 75 contact layups
Post Spin Technician — Complete 100 post spins or drive moves out of the post
Drop Stepper — Complete 30 drop-step moves
Dream-Like Up and Under — While in the post, attempt 50 up-and-under moves
NBA 2K17: How to unlock the outside scoring badges
Corner Specialist — Connect on 25 corner 3's
Mid-Range Deadeye — Make 60 jumpshots
Limitless Range — This badge is awarded for being a good three-point shooter.
Pick and Popper — Successfully complete a pick-and-pop three-point shot as the shooter
Difficult Shots — Make a total of around 200 hop shots, step backs, dribble pull-ups and other high-difficulty shots
NBA 2K17: How to unlock the athletic badges
Lob City Finisher — Finish 15 alley-oops in a single season
Posterizer — Attempt 15 contact dunks in a single season
Brick Wall — Set 100 good screens as defined and graded within a MyCareer season
One Man Fast Break — Score 75 times on a fast break in a single season
How to get all the badges in NBA 2K17: This is still a work in progress
As we said earlier, this is an unfinished list and some of the badges are still a mystery.
More sports games news and update
Are you a sports gamer? Check out more content from Mic, a tutorial on the creation of Charles Barkley as a MyPlayer, some Ultimate Team predictions for new signees in the MLS, Madden 17 Ultimate Team NFL Playoff updates and WWE 2K17 DLC news.