'Fire Emblem Heroes' iPhone Release Date: When to expect the Android app on iOS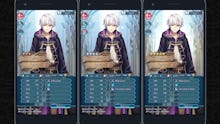 The Fire Emblem: Heroes release date and has finally been unveiled to the world. Nintendo's popular strategy game will make its way to Android devices on Feb. 2 via Google Play. Those hoping to play on iPhone will have to wait a bit longer. But when can you expect Fire Emblem to hit your iOS device?
(Update: While Nintendo's initial announcement claimed the iPhone release date as "available soon" a new tweet from Nintendo of America claims the app will be available on Feb. 2 — the same day as Android. We've included the tweet below.)
Fire Emblem: Heroes iPhone Release Date: When will it arrive?
Fire Emblem: Heroes will make its way to Google's Play store on Feb. 2, with pre-registrations opening on Jan. 19. As for Apple fans, we'll not only learn more soon but the iOS app will be available soon too. Jump to 8:36 in the video below for the details.
The wording "available soon" suggests that iPhone-using Fire Emblem fans won't have to wait too long at all. Perhaps even before the Nintendo Switch shows up on March 3.
Fire Emblem: Heroes iPhone Release Date: Are single-platform launches the new norm?
Fire Emblem: Heroes' Android-exclusive launch could very well be the result of karma. Nintendo released Super Mario Run back in December as an iPhone exclusive. Android fans still don't have the Super Mario title over a month later, though they can pre-register for it here.
It's unclear if Fire Emblem: Heroes will be a Google exclusive for as long as Super Mario Run's ongoing Apple exclusive. If Nintendo is delaying the game on iOS devices, it may just be to add finishing touches. At least, we hope that's it.
Jan. 18, 8:24 p.m.: This story has been updated.
More Nintendo news coverage and updates
Check out more Nintendo news, including details on the Nintendo Switch price, release date, pre-orders and battery life. If you're interested in the Nintendo Switch's games, here's info on the new Super Mario Odyssey game, Legend of Zelda: Breath of the Wild, Splatoon 2, Xenoblade Chronicles 2, 1-2-Switch and the goofy boxing game Arms.