'Fire Emblem Heroes,' 'Echoes' and 'Warriors' release dates revealed in Direct video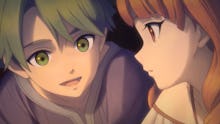 The Nintendo Switch presentation was notably light on Fire Emblem details. Luckily the Jan. 18 Fire Emblem Direct brought us more than we could have asked for in one presentation. Here's everything that was announced on Nintendo's social channels.
You can watch the full Fire Emblem Direct video below, or read on for a detailed breakdown.
Fire Emblem Echoes: Shadows of Valentia is a Gaiden remake for the 3DS
The second Fire Emblem game ever is getting its very own Nintendo 3DS remake. Fire Emblem Gaiden in 2017 will be known as Fire Emblem Echoes: Shadows of Valentia. With the original game officially releasing only in Japan, Fire Emblem fans will finally have an easy way to play the old classic.
Unlike most Fire Emblem games, Gaiden offered environments that players were free to roam. This remains true in the new version; however, Shadows of Valentia also gets a fresh coat of paint and cutscenes as part of the remake.
Fire Emblem Echoes: Shadows of Valentia comes to the 3DS May 19.
Fire Emblem Direct News: Fire Emblem Warriors
Fire Emblem: Warriors was teased during the Nintendo Switch presentation, but that just left us wanting more. Thankfully, an extended trailer has arrived, revealing Fire Emblem: Awakening star Chrom wielding his blade against a hoard of enemies. If the gameplay pictured around 7:50 in the Direct video looks familiar, it's because it's reminiscent of Zelda action game Hyrule Warriors. Koei Tecmo is bringing fans this one, too.
Fire Emblem: Warriors comes to the Nintendo Switch and 3DS in fall of 2017.
Another Fire Emblem Switch game coming in 2018
Switch owners will also get a new official entry in the Fire Emblem series. However, Nintendo didn't have many details to offer on that front. We know the game is coming sometime in 2018, but, hopefully, we'll learn more about it later this year.
Fire Emblem Heroes: Voting and release date for the series' first mobile game
The bulk of the Fire Emblem Nintendo Direct centered around mobile game Fire Emblem: Heroes. Arriving next month, the smartphone title shrinks the game down and combines protagonists from numerous Fire Emblem games.
If you don't see your favorite character included, don't worry. Nintendo is opening up a ballot to vote specifically for your preferred character. A special Choose Your Legends site lets you vote, and those who have a Nintendo account will get 200 Platinum Points as an added bonus. Voting is open now through Jan. 31, according to Polygon.
Fire Emblem Heroes brings back the rock-paper-scissors style of gameplay with an updated weapon triangle. Swords are still weak against lances and good against axes (with axes being good against lances and weak to swords). But this time, elemental colors are thrown in as well. Red (fire) is good against green (wind), which is good against blue (thunder) — you get it.
New stats have been introduced, too. Along with the usual attack speed and other stats, each character gets a star count. The more stars a character has, the better they are. More stars lead to better stats, weapons and skills for that character.
Fire Emblem Heroes will arrive on Android and iOS on Feb. 2.
More new Nintendo games
Nintendo has been making a lot of news lately. Here's info on the new Super Mario Odyssey game, Legend of Zelda: Breath of the Wild, Splatoon 2, Xenoblade Chronicles 2, 1-2-Switch and the goofy boxing game Arms.