Sundance Film Festival 2017: 11 films we're excited about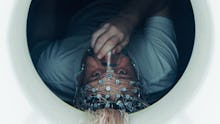 A new film season is upon us, and there's no festival quite like Sundance to help welcome what could possibly be some of 2017's best movies. With some new films from acclaimed indie directors Dee Rees, Alex Ross Perry and Gillian Robespierre, and some others that look promising, here are some of the films from the festival — which runs from Jan. 19 to Jan. 29 — that we're looking forward to. 
A Ghost Story
Back in 2013 David Lowery presented us with his Malickian Ain't Them Bodies Saints, a Texas-set crime drama which starred Casey Affleck and Rooney Mara as star-crossed lovers. Lowery now reunites with the two for A Ghost Story, a film — without an official synopsis — that apparently has Affleck playing some sort of apparition who returns to his home to look after his lover. Given the chemistry the two actors had in Lowery's previous endeavor, and the director's taste for slow-burning but ultimately devastating romances, we can be sure that A Ghost Story will haunt. A24 must think so too, because the distributor acquired the film ahead of its Sundance world premiere. 
The Big Sick
Kumail Nanjiani may have made a name for himself in television as a lead in HBO's Silicon Valley, but the actor will hopefully now make it big in film with the Judd Apatow-produced The Big Sick. Nanjiani doesn't only star in the film, but he co-wrote it alongside his wife, Emily V. Gordon. The film is a dramatized version of their real-life relationship — with Zoe Kazan taking on the role of Emily — and the cultural differences that get in the way. Given its tender and personal origins, and a talented cast that includes Holly Hunter and Ray Romano, The Big Sick looks to be both a hilarious and insightful look into a mixed-race relationship. 
Call Me by Your Name
Between Carol, The Handmaiden and Moonlight, we've had a couple of great LGBTQ romances in the past year. Hopefully the trend will continue with Luca Guadagnino's Call Me by Your Name, an adaptation of the steamy novel by André Aciman. Already picked up by Sony Pictures Classics, Call Me by Your Name is about a love affair between a 17-year-old boy who summers in Italy with his family and an older boarder who stays with them. Last year Guadagnino gave us the underrated A Bigger Splash, so we're hoping he can capture the beauty and intensity of the novel.
Crown Heights
It wouldn't be wise to turn your back to anything Lakeith Stanfield is in. The actor, who stuns on Atlanta, and has had memorable turns in films like Selma, Dope, and Straight Outta Compton, will star in Crown Heights, a film based on the true story about a black man, Colin Warner, who was sent to prison for a crime he didn't commit. Warner was exonerated 20 years after the fact, and we're sure that the film will tackle the injustices that put him there in the first place.
The Discovery
A few years ago Charlie McDowell delivered one of the most surprising and creative films about a deteriorating relationship: The One I Love, where a couple goes on vacation in an attempt to save their marriage only to meet their same-but-different doubles. Well, after the wackiness of his last film, McDowell is now back with The Discovery, an equally challenging romance film that takes place in a world where the afterlife has been proven. Naturally, people start killing themselves left and right, but from the trailer, it looks like the romance between Rooney Mara and Jason Segel will take place on this earth, amidst all the chaos.
Golden Exits
With films like Listen Up Phillip and Queen of Earth, Alex Ross Perry has solidified himself as an important voice in the indie film community, a talent with singular, distinct visions for his works. His latest picture, Golden Exits, has been described as a film about coming to accept the work you do, whatever it may be, no matter how miserable it makes you. It sounds simple enough but Perry as already established himself as a pro at creating rich, complex characters, so it's hard not to be excited about this latest effort, which stars the Beastie Boys' Adam Horovitz, Emily Browning, Jason Schwartzman, Chloë Sevigny, Mary-Louise Parker and Lily Rabe. 
Ingrid Goes West
For most of her career so far, Aubrey Plaza has mesmerized in side roles, but in Ingrid Goes West she is front in center as Ingrid, a woman with mental health issues who becomes obsessed with Taylor Sloane, played by Elizabeth Olsen, a savvy social media star who Ingrid believes is perfect. While we can't be sure what direction the film will take, it does sound like it will allow Plaza to show off both her dramatic and comedic chops. And in terms of Olsen, we're glad to see her going back to her indie roots. 
Marjorie Prime
Now that Mad Men is behind him, we've been expecting to see more of Jon Hamm on the big screen. Fortunately we'll get to see him in Marjorie Prime, a film adaptation of a Pulitzer-finalist play. Lois Smith — who appeared in the play version — stars as the titular character, an 86-year-old woman who lives with her two kids and her digital husband, who appears in his younger form (Hamm is not an octogenarian). It's apparently a comedy, but we're sure that the film will be a bizarre portrait of a family, given that the patriarch is, you know, not a living human. 
Mudbound
The reason to get excited about Mudbound is Dee Rees, the director/writer who wowed at Sundance with Pariah, a film about a 17-year-old black who comes out as gay to her family. Rees also directed another queer film about black women — HBO's original Bessie — and is now returning behind the camera for a different kind of story. Mudbound, an adaptation of the 2008 novel by Hillary Jordan, is set right after World War II. It follows an urbanite who decides to move his family to Mississippi following the war, a move that grows increasingly complicated when his brother comes back. 
Nobody Speak: Hulk Hogan, Gawker and the Trials of a Free Press
At this point the demise of Gawker at the hands of Hulk Hogan's giant lawsuit is common knowledge, but do any of us know exactly what happened, why it happened and the consequences of Hogan's successful suit? Nobody Speak: Hulk Hogan, Gawker and the Trials of a Free Press takes a closer look at the case, at the shutdown of the website and its implications on freedom of the press.
78/52
For the geekier crowd, 78/52 is as fascinating as a behind-the-scenes look at a film gets. The film solely chronicles the famous three-minute-long shower sequence in Alfred Hitchcock's Psycho. Composed with 78 setups and 52 cuts, the scene is broken down by director Alexandre O. Philippe as well as filmmakers like Guillermo Del Toro, Eli Roth and Peter Bogdanovich. It may sound pretty niche, but it seems like a good opportunity to learn about one of the most famous onscreen deaths of all time.