Screen Actors Guild Awards 2017: 'Hidden Figures' cast and more presenters announced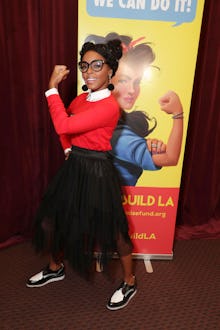 As we get closer to the 23rd Annual Screen Actors Guild Awards on Sunday, Jan. 29, the list of presenters is slowly being revealed. 
It was announced Tuesday there will be a 9 to 5 reunion at the SAGs, with Jane Fonda and Dolly Parton set to honor their friend and costar, Lily Tomlin, with the SAG Life Achievement Award.
In addition to those icons, more presenters were announced Thursday, including Moonlight's Mahershala Ali and Naomie Harris; the cast of Hidden Figures, including Taraji P. Henson, Octavia Spencer and Janelle Monae; Manchester by the Sea's Casey Affleck and Lucas Hedges; and Captain Fantastic's Viggo Mortensen. Ali, Harris, Spencer, Affleck, Hedges and Mortensen are all nominated for SAG awards.
Brie Larson, last year's best actress winner for her performance in Room, will also return to the stage as a presenter.
The 23rd Annual Screen Actors Guild Awards will air live on both TNT and TBS at 8 p.m. Eastern on Sunday, Jan. 29.