10 notable Obama-inspired hip-hop lyrics that will mark his presidency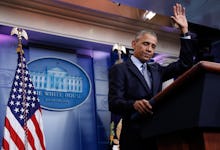 From day one, President Barack Obama has had a tight bond with hip-hop. Over the years he's offered more rappers than ever a space to perform and convene with him and the first lady on issues at the White House. Common, Wale and Chance the Rapper are some who have brought their talents to Pennsylvania Avenue.
Obama also enlisted hip-hop to help him win elections: Jay Z and Beyoncé have fundraised millions for his campaigns. Additionally, Obama has never been afraid to share his hip-hop views. He famously chose Kendrick Lamar over Drake in an interview last year, a one-up for Lamar who had been at odds with Drizzy in the past. 
As we countdown the final hours of his presidency before the transition of power on Friday, we take a look back at 10 notable Obama-inspired lyrics, compiled from Genius, that will mark his presidency. 
1. "My president is black, my Lambo's blue/And I'll be goddamned if my rims ain't too"
"My President" — Young Jeezy
Young Jeezy essentially spoke Obama's win into existence on this track. He recorded it on June 3, 2008, the day Obama won the Democratic party's nomination for president.
2. "What's the black pres' thinking on election night?/Is it: 'How can I protect my life? Protect my wife? Protect my rights?'"
"Black President" — Nas
In Nas' response to the nomination in 2008, he put himself in Obama's shoes. He told MTV he wanted Obama to address several issues if he became president, such as police killings of young black people and women's rights. 
3. "Standing in front of the judge with no honor/My raps ignite the people like Obama"
"The People" — Common
Common made a super early reference to a then-senator of Illinois on his Finding Forever single released in May 2007. Obama formerly announced his bid in February of 2007. 
4. "He said, 'There's things that I wanna fix/But you know this shit, nigga: politics.'"
"High for Hours" — J. Cole
J. Cole was one of many rappers who met with Obama to discuss the My Brother's Keeper Initiative in April of 2016. On "High for Hours," released this past MLK Day, he reflects on a question he raised to Obama during the meeting.
5. "Lost in translation with a whole fucking nation/They say I was the abomination of Obama's nation/Well that's a pretty bad way to start the conversation"
"Power" — Kanye West
In this line, Kanye West could be referring to backlash he received for crashing the stage during Taylor Swift's VMAs win in 2009. Obama in interviews called West talented, but also a "jackass" in 2009 and 2012 for his erratic behavior that evening. 
6. "I graduate with honors, I ball, 'Nead O'Connor/I did a freestyle, then I got a shout out from Obama"
"I'm Legit" — Nicki Minaj
Back in 2012, Nicki Minaj rapped a controversial lyric - "I'm a Republican voting for Mitt Romney." Obama was asked about it and instead of deflecting he gave an informed opinion that fell in Minaj's favor. "She likes to play different characters, so I don't know what's going on there." She later confirmed it was it was done the spirit of "creative humor."
7. "Black don't crack, Obama ain't flinch/I sat inside that White House having conversations/How boys turn to men if we show 'em more than the rims/If they jumping high for the rims, ain't a goal that we cannot win"
"Crown" — Rapsody
Rapsody was also part of the same My Brothers Keeper Initiative meeting attended by hip-hop artists in April. She told VIBE in November the song "Crown" was inspired by the conversations that day with Obama.
8. "I had two terms they went back to back/Yeah, they went back to back/They'll ask if I can run again, back to back."
"Back to Back (Barack Obama)" — Alphacat
Longtime Obama impersonator Alphacat flipped Drake's popular diss track against rapper Meek Mill, and made his own version as Obama against Donald Trump. Trump wrongly accused Obama of not being a citizen, but after his win in November, he changed his opinion of Obama, calling him a "very good man."
9. "Obama said 'Chill, you gonna get me impeached'/But you don't need this shit anyway, chill with me on the beach"
"Open Letter" — Jay Z
In 2013, the Obama administration was under fire for clearing Jay Z and Beyoncé to visit Cuba. The rapper used the track to make a statement about the criticism and threw in the line above that only added more fuel to the fire around the story.
10. "No, we can't be a slave for him/He got me appreciatin' Obama way more/Hey Donald, and everyone that follows/You gave us your reason to be President, but we hate yours"
"Fuck Donald Trump" — YG
YG caused so much stir with his anti-Trump anthem that the secret service reached out to him to review the contents of his album Still Brazy before it released.