Android Nougat S7: Which Verizon data deal is right for you?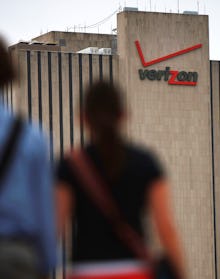 Samsung Galaxy S7 owners finally have access to Android Nougat 7.0. The South Korean company rolled out the official operating system update Tuesday. According to Samsung, "the update also enables faster speeds for downloading apps and system software updates."
Of the many new features that arrived with Nougat 7.0, Samsung's update will feature Quick Panel, grouped notifications that support Direct Reply, multi-window support and split-screen view that allows "access up to seven apps at the same time" and a Performance Mode feature that "extends battery life and enhances speed."
Galaxy S7 and S7 edge users can also use Samsung Pass, although specific features will vary based on the user's country of residence. "Users can use their fingerprint to log into selected websites and apps with Samsung Pass," Samsung said in a statement announcing the release, adding that Samsung Pass will soon support mobile banking app integration.
Those on Verizon's plan or looking to switch over will have six plans to choose from: S, M, L, 12, XL and XXL, which offer 2, 4, 8, 12, 16 and 24GB of data, respectively. Selecting a data plan varies from consumer to consumer based on how they use their device.
Those with constant access to Wi-Fi, for example, may be able to swing a smaller plan, while those who stream Netflix on their commute should opt for more data. Existing smartphone owners can estimate the ideal data plan by seeing how much data they currently use and how often they exceed their allowance.