'God of War 4' PS4 Release Date: Trailer, story, gameplay and everything we know so far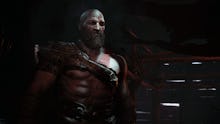 The God of War series was brutal, tightly designed and incomparably bombastic on PS2 and PS3, but we figured we had seen the last of Kratos after God of War: Ascension. However, Sony surprised all of us last year with the reveal of God of War 4 — officially titled, simply, God of War — a soft reboot of the series on PS4 that brings back the angriest man in gaming but little else from the older games. 
There still isn't a great deal of information about the new God of War 4 for PS4, but keep reading to find out everything we know so far.
God of War 4 PS4 Release Date: New year, new Kratos
God of War 4 abandons its predecessors' ancient Greece setting in favor of Nordic lands. Since the end of God of War 3, Kratos has been living as a mortal in the Scandinavian mountains with his young son, Atreus. While this is indeed the same Kratos as before (despite the drastic change in setting), he's a changed man, creative director Cory Barlog told IGN. 
"Kratos believes that being a god is a disease, and that rage is a side effect of that disease, and he's terrified that he's passed it on to his son," Barlog said.
The relationship between Kratos and Atreus will be central to the game's narrative and gameplay mechanics. For the first time in his life, Kratos is making a serious effort to control his anger so that Atreus can grow up to be a better man than Kratos himself. Additionally, there will be a button in the game fully dedicated to making Atreus perform different actions, which will vary depending on context.
God of War 4 PS4 Release Date: You have my axe, but not my chains
In the gameplay video above, it's abundantly clear that this is not the same game as before. In the older God of War games, Kratos used blades attached to chains to attack in every direction, often fighting hordes of mythological monsters by himself.
Kratos lost his chains and now uses a magical battle axe, only fighting one or two monsters at a time in the gameplay footage. Another noticeable change is the perspective: The older games had zoomed-out, cinematic camera angles that the player couldn't control, while this one has an over-the-shoulder third-person viewpoint. 
The previous games were entirely linear, but this game will be more open, according to GameSpot. It won't be an open world, mind you, but it looks like there will be slightly more exploration than before. Finally, as you can see in the above footage, there will be light RPG elements, such as gaining experience for discovering new areas. 
Unfortunately, Sony hasn't given any hint of a release date for God of War 4. It's possible that it won't even come out in 2017. We'll keep you updated as we find out more.
More gaming news and update
To find out what else is happening in the world of gaming, check out our coverage of Super Mario Run's Android release, genders in Pokémon Go, the next League of Legends patch and how to play Injustice 2 early.