Can you livestream the Oscars? The answer is surprisingly complicated.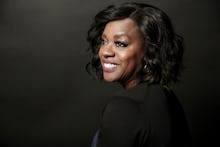 The 2017 Oscar nominees were announced Tuesday, and it's shaping up to be one of the most interesting shows in years. Despite any mixed feelings on nomination leader La La Land, this year's acting nominees are the most diverse bunch in a decade.
Yet any millennial cord-cutters  — those who only have a high-speed internet connection and have entirely forgone any kind of cable plan — looking forward to watching the ceremony are set to be disappointed. Missing out on live TV isn't a problem until we hit awards season. Whether it's the Emmys, Oscars, Golden Globes or whatever, it's basically impossible to legally stream without a cable TV subscription.
Why — in this, the year of our lord 2017 — is it still so hard to stream awards shows online? Let's break down the reason.
Can't you livestream the Oscars through ABC?
Short answer: Nope.
Long answer: You could livestream 2016's Oscars broadcast, but only if you already had a cable TV subscription. You also had to live in one of a handful of cities in which the livestream was available. If you lived literally anywhere else, no dice. There was a similar location-based restriction in place for watching the Oscars on Sling, an online TV service.
These kinds of restrictions are par for the course for other big awards shows, too, including the Emmys and Golden Globes, though NBC actually didn't have the rights to stream the latter this year. So, it's even worse for some shows. (Mic reached out to the Academy of Motion Picture Arts and Sciences to ask about streaming options and will update this post with any response.) 
So, what's the solution?
Without verging into a correlation-versus-causation debate, it's no secret the Oscars' viewership has been declining for the past few years. That's happened in concert with the trend of people abandoning their cable TV plans, coincidentally or not. If the trend continues, there will simply be fewer people every year with the means to watch the Oscars, which will likely lead to a further decline in viewership.
Selling digital tickets might be one option to boost those numbers. Gaming company Blizzard, for example, offered $40 digital tickets to its annual BlizzCon conference, giving attendees access to livestreams of panels, press conferences and interviews. The ticket also yielded in-game loot for Blizzard games like Overwatch and World of Warcraft. 
That price would be a bit too steep for a single three-hour broadcast, but fans without cable would likely shell out $10 or $15 — the approximate price of a movie ticket — to watch a high-definition livestream of the entire awards show.
There's also the option of buying an antenna and picking up the signal the old-fashioned way. But cord-cutters aren't likely to buy another dust-gathering gizmo if they don't have to — not to mention the signal quality isn't always consistent.
Bottom line: It's 2017. The Oscars — and the Emmys, the Grammys, the Golden Globes and more — need to get with the program. There should be a way for cord-cutters to stream the show online, even if that way costs money. Awards shows just need to offer the option.