M. Night Shyamalan 'Split': Where does the new movie rank among his other films?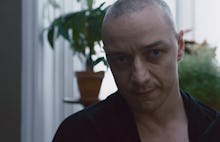 M. Night Shyamalan's latest thriller Split has soared to No. 1 at the box office with a $40 million opening weekend, making it one of January's best openings ever. 
The James McAvoy film is a return to form for the director, which earned solid reviews from critics — but where does the film rank among Shyamalan's uneven resume? Split is not only his best film in years, it's one of his best efforts to date. 
(Editor's note: Spoilers ahead for the ending of Split.) 
For the most part, critics agree on what Shyamalan's worst movies are: The Happening, The Lady In The Water, The Last Airbender and After Earth. Following The Village — a visually stunning film with some great storytelling but a less-than-thrilling twist that falls right in the middle of his best and worst work — the director delivered several box-office bombs in a row, unable to find his footing. 
Split's twist ending links it to Shyamalan's film Unbreakable, which is appropriate, given that many fans and critics consider Unbreakable to be the director's best film, alongside The Sixth Sense. Both films were well reviewed and box-office successes, with The Sixth Sense earning nearly $700 million worldwide. 
Signs also finds itself near the top of director's best work, but it has aged over the years since its release. The film was another box-office and critical smash for him, earning over $400 million worldwide. In 2015, Shyamalan made a soft return with The Visit which earned okay reviews and was a solid box-office performer, but was mostly forgettable. 
In a way Shyamalan's films haven't been in a long time, Split is reminiscent of his earlier work in its well-thought-out execution and technical style. 
Shyamalan has a tendency to get some exceptional performances from his cast: Bruce Willis, Joaquin Phoenix, Samuel L. Jackson and Haley Joel Osment all delivered outstanding performances in Shyamalan's previous movies. Now McAvoy has joined that club with his breathtaking turn in Split with one of his best performances ever.
While McAvoy is by far the star of the film, The Witch star Anya Taylor-Joy cements her scream queen status with a great performance as the film's final girl, a type of character we don't see enough of in Shyamalan's work. 
With Split, Shyamalan reminds us why we were all so obsessed with him and those famous twist endings. After a few too many missteps — and whatever he was trying to do with The Happening — the director has once again found himself atop the thriller genre with his latest effort.