'Pokémon Duel': iOS and Android app officially released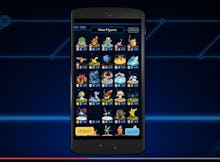 Some Pokémon releases see fans waiting impatiently for their arrival, while others come out of nowhere. Pokémon Duel  — formerly known as Pokémon Co-master — was revealed for iOS and Android on Tuesday without much fanfare. But any new Pokémon game is still reason for celebration, right?
Here's everything we know about Pokémon Duel so far.
Pokémon Duel: How does it work?
The app isn't quite a main-series game like you'd find in Pokémon Sun and Moon. It's an app, but it's not that similar to Pokémon Go, either. The game plays more like a board game, with Pokémon pieces you can move around a virtual playing field. Upon reaching another Pokémon, the two will engage in battle. The strategy game lets you play single-player against the computer or compete with other players online. 
Pokémon Duel: Where can I download it?
Pokémon Duel can be downloaded here for iOS and here for Android. 
Pokémon Duel: Is there some sort of trailer I can watch?
Yep!
More Pokémon news and updates
Not interested in Pokémon Duel? Check out the latest news on other Pokémon games instead, including news on an incoming Pokémon Bank update, our guide to Pokémon genders and an extensive study on how PokéStops works in Pokémon Go.