This Ryan Gosling wax figure in Germany is pretty horrifying, especially compared to his London one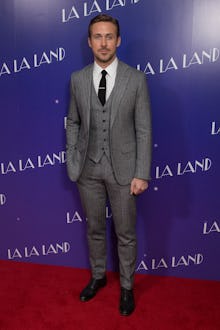 All eyes are on Ryan Gosling — not because of his Oscar nod for best actor in a leading role, but because Madame Tussauds unveiled a new wax figure of him at their Berlin museum. 
Yes, that is what the famous wax museum is trying to pass off as the La La Land star. His facial hair? Passable. Nose? We'll accept it. But something went horribly wrong with the top of his head. 
Now, is it really that bad? Twitter certainly isn't pleased with the figure, but as one user noted, it's nothing compared to the poor Lucille Ball statue that popped up in 2009.
Another user commented that Gosling's statue does sort of look like him, though it's a little off.
But nothing can compare to the glorious wax figure of Ryan Gosling at Madame Tussauds in London. Is it truly him on the red carpet? Or is it one wick away from the hottest candle you'll ever light? Only a box of matches can tell the difference.