Samsung Galaxy Note 8 Release Date: Updates, features and everything we know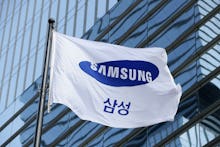 The battery problems and discontinuation of the Samsung Galaxy Note 7 left the fate of the Note 8 up in the air, but Samsung has confirmed that the next model of the flagship phone will be released.
"I will bring back a better, safer and very innovative Note 8," Samsung's mobile chief, D.J. Koh, told CNET.
In a report released by Samsung on Sunday night, the South Korean tech giant identified the source of its Galaxy Note 7 battery problem and outlined the measures it is taking for guaranteeing safer batteries. The company has produced an eight-point battery check that rigorously tests batteries and requires an X-ray of handsets. Samsung has also created a team of third-party advisers made up of academics from the University of Cambridge, the University of California at Berkeley and Stanford University.
These measures will play a key role in the success of the Galaxy Note 8, as experts note there is a lot at stake and it is important for the next device to not have any issues.
"A lot is going to be based on the next great thing that comes out that's problem-free," Thomas Cooke, a professor at Georgetown's McDonough School of Business, told CNET.
Tim Baxter, president of Samsung's U.S. division, claims more than 10,000 Note users have signed up for updates on the next device, and owners of older Note models looking for an upgrade would also be interested in the Note 8. And, according to Koh, the Note series still has a loyal fan base. Consider this: 4% of the recalled smartphones are still being used, BGR reports.
"We found through the investigative process, we knew there are lots and lots of loyal Note customers," Koh said.
Aside from promising a "better, safer and very innovative" device, not much has been said about the Galaxy Note 8. Should Samsung follow its usual timeline, then consumers can expect an announcement and release in the fall. But given how the Note 7s fallout has delayed the Galaxy S8's release, coupled with how high the stakes are for the Galaxy Note 8, it would not be surprising if Samsung took more time to release the next Galaxy Note 8.
As for what innovative features the new Note 8 will have, only time will reveal what Samsung has up its sleeves. That said, it's likely the Note 8 will support the S Pen Stylus, an optional accessory that was released for the Galaxy Note 7. The S Pen Stylus is water- and dust-resistant, and offers features features like translation services and the ability to create animated images, CNET reported.