Here are the 25 best and unforgettable theme show songs of all time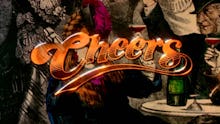 For many of us, there is no greater escape than television. For decades, TV has been a medium that has introduced countless iconic characters, hilarious late-night programs and potentially self-aware murder-bots. But that's not all — some of history's greatest TV shows are known as much for their theme songs as they are their stories. 
Series like Friends and The Fresh Prince of Bel-Air are just two examples of TV shows featuring incredibly sing-along-friendly theme songs. While there are too many great theme songs to list them all, we will try to name some of the best. 
For your listening pleasure, here are the 25 best and unforgettable theme songs in TV history. Before you wonder why some great instrumental openings are missing, this list includes songs with lyrics only.
25. Inspector Gadget
Inspector Gadget's opening is pretty easy to remember — you can count the unique words on two hands. Still, I dare you not to sing along while watching the video below.
24. Scooby-Doo, Where Are You! (1969)
There are few animated characters as iconic as Scooby-Doo. Beginning in 1969 with Scooby-Doo, Where Are You!, the easily frightened dog and his mystery-solving friends have entertained children for generations. That the theme song is easy on the ears certainly doesn't hurt.
While this list will not primarily cover children's series, it should not be too surprising a few would make the cut. Gullah Gullah Island was a musical TV series on Nickelodeon, so you better believe it had a catchy theme song. Take a listen: 
22. Unbreakable Kimmy Schmidt 
Netflix is home to some tremendous original programming options. Shows like House of Cards, Orange is the New Black, Stranger Things and The Crown are all fantastic series. But the Netflix series with likely the greatest theme song is none other than Unbreakable Kimmy Schmidt.
21. Diff'rent Strokes 
There were some really great TV shows in the late '70s and early '80s, many including pretty memorable theme songs. One of those shows, Diff'rent Strokes, made Gary Coleman a household name and featured a theme song that easily can get stuck in your head. 
20. Gilmore Girls 
The Gilmore Girls enjoyed a triumphant return with its Netflix revival series Gilmore Girls: A Year in the Life in 2016, but it's the original series' theme song to which fans couldn't help but sing along. Take a listen:
19. The Addams Family (1964)
Even if you've never seen The Addams Family, it is unlikely you haven't heard the iconic theme song somewhere. The creepy, spooky and mysterious family has been featured in a litany of adaptations over the years, but the finger-snapping theme song first became famous in the 1964 series.
18. Scrubs 
One of the most underrated shows of the 21st century — in this author's opinion — is Scrubs. The Zach Braff-starring series managed to seamlessly blend elements of comedy and drama to create no shortage of compelling episodes. And though the series' opening theme is a short one, that doesn't make it any less sweet. 
17. Spider-Man (1967)
OK, television theme songs were really good in the '60s, especially for cartoons. The first of several animated adaptations of Marvel's iconic Spider-Man featured the character's most memorable theme song.
16. The Jeffersons 
Time to move on up. The Isabel Sanford and Sherman Hemsley-starring series lasted for 11 seasons before it was abruptly canceled. While The Jeffersons never received a proper series finale, we can forever cherish its legendary opening theme. 
15. The Flintstones 
Seriously, current TV shows should look no further than '60s cartoons when attempting to craft the perfect theme song. One of the most beloved animated series of all time, The Flintstones, also happens to feature one of the best theme songs in TV history.
14. Sesame Street 
It was really great to be a child. Not only was there less stress from work, bills and other responsibilities, but look at the TV options! We have been asking how to get to Sesame Street for nearly 50 years, and though the series has now moved to HBO, the theme remains the same.
13. Smallville 
Before the CW was home to superhero TV shows like The Flash, Arrow, Supergirl and Legends of Tomorrow, a young Clark Kent was featured in Smallville. And if there's one thing today's superhero programming can learn from Smallville, it's ditching the voice-over narration and picking an epic opening tune. 
12. The Big Bang Theory 
The Big Bang Theory was the most-watched episodic TV series of the 2015-2016 season. With so many viewers, it would be a crying shame if the series had a bland theme song. Fortunately, that is not the case; those who do tune in every week to catch the antics of Sheldon, Leonard and Penny's start each episode with an instant classic. 
11. Family Guy 
Family Guy may not be the most family-appropriate series, but if you only listened to the theme song, you may not realize that. The catchy tune criticizes the increase of "violence in movies and sex on TV," though, more often than not, those themes are featured prominently in the adult-animated series. Love or hate the show, it's hard to knock the opening.
10. Full House 
With all due respect to Carly Rae Jepsen's take on "Everywhere You Look" for Fuller House, it is the Jesse Frederick version that first captured audiences' hearts from the moment Full House premiered in 1987. 
9. The Brady Bunch
Here's a story you most likely know. It's about a man named Brady with three sons, who marries a lovely lady with three daughters. The rest, as they say, is history. They became The Brady Bunch (seriously, another '60s series!). 
8. Batman (1966)
Before Ben Affleck, Christian Bale or Michael Keaton portrayed the Caped Crusader on the big screen, it was Adam West who played Batman in the campy TV series of the same name. And while the lyrics, much like Inspector Gadget's, are fairly easy to remember, that doesn't make the theme song any less catchy.
7. Laverne & Shirley 
There are few series that should be as fondly remembered as Laverne & Shirley. The spinoff of Happy Days became the most-watched series in 1977, surpassing even its sister show. And it should come as no surprise the classic series came with its own iconic theme song. 
6. Malcolm in the Middle 
Before Bryan Cranston was winning Emmys for his role as Walter White in Breaking Bad, he was being nominated for them for playing Hal in Malcolm in the Middle. But the series, of course, was all about Malcolm, played by Frankie Muniz. And the series' theme captured the sentiment that most teens eventually develop: You're not the boss of me.
Before moving on to the top five, it's worth noting that the following theme songs are all classics. It's safe to say that if you read 100 lists similar to this one, these five songs would likely show up somewhere. If only they could all be No. 1 ... So, here we go.
5. Friends
Friends is easily one of the greatest TV shows of all time. The series launched the careers of Jennifer Aniston, Courtney Cox, Lisa Kudrow, David Schwimmer, Matthew Perry and Matt LeBlanc. It also taught us the importance of friendship and, of course, pivoting.
4. Happy Days
Happy Days is a true TV treasure. Without the Ron Howard- and Henry Winkler-starring series, audiences would have never gotten the chance to enjoy any of the numerous spinoffs, including Laverne & Shirley, Mork & Mindy and Joanie Loves Chachi. While Laverne & Shirley may have eventually surpassed Happy Days in popularity, it is Happy Days' theme that reigns supreme. 
3. The Mary Tyler Moore Show
The world recently lost a TV icon. As one of the first actresses to star as a working, single woman, Mary Tyler Moore helped change the role of women in television. There is too much to say about Moore in such limited space, but suffice it to say, she will be missed. 
2. Cheers 
It does not get much better than the opening song to Cheers — well, there is obviously one better or else it would be No. 1 on this list. When wrestling over whether Cheers should top Friends, it is impossible to ignore how the latter used the former's theme song as a plot device to make Joey homesick. So, Cheers comes out on top.
1. The Fresh Prince of Bel-Air
While The Fresh Prince of Bel-Air was a great fish-out-of-water show that launched the career of Will Smith, the best part of the series was likely its theme song. There is no need to rehash the lyrics — we all know how the story goes.