'League of Legends' Practice Tool Release Date: Everything we know about the new game mode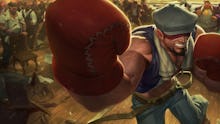 League of Legends is enormously popular, but it can be a bit intimidating to jump in at first. It's a deep game and you'll be on a pretty short leash if you're trying to figure out how to play in an actual multiplayer match. Considering how some Champions occasionally get completely reworked, you need a place to work through the kinks. 
Thankfully, according to Riot Games, a fully featured practice mode is coming sometime soon. Here is what you can expect from it once the new League of Legends practice tool arrives.
League of Legends Practice Tool release date: Everything we know
Riot calls Practice Tool a place to "train your mechanics." If you want to work out the particulars of jungling, ganking and last hits, this is the way to do it. It's a single player experience designed to let you practice without worrying about other players.
It will launch with a set of commands which allow you to auto refresh HP and mana, level up, give yourself gold and more. You can even fast forward the in-game clock or respawn fallen jungle enemies. This way, you can work out whatever concepts and mechanics you want without any restrictions.
League of Legends Practice Tool release date: When to expect it
Unfortunately, even though update 7.2 has come and gone, the League of Legends Practice Tool still isn't in the game. There's no indication from Riot when it will come, either, aside from a vague "soon." 
PCGamesN says Practice Tool is currently in the Public Beta Environment. According to them, the game is on a bi-weekly update schedule, so it could come as soon as Feb. 8. 
More gaming news and update
To find out what else is happening in the world of gaming, check out our coverage of Super Mario Run's Android release, Robin in Injustice 2, the Evo 2017 lineup and the aliens in The Sims 4.