'Overwatch' Chinese New Year End Date: Here's when Year of the Rooster ends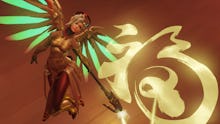 When will Overwatch's Year of the Rooster be over? 
The newest seasonal Overwatch event is in full swing, but it won't last forever. Like the others, it'll only be around for a few weeks, so you need to plan ahead to get all the skins and other cosmetic items you want before they disappear.
Overwatch Year of the Rooster: When does the Chinese New Year event end?
The official end date of the Year of the Rooster event is Feb. 13, but it's a little more complicated than that. 
If you have a specific item you want, you should make sure it's in your possession Feb. 12, because Blizzard has a habit of ending its events at slightly irregular times.
For example, there was a bit of an uproar when the Halloween Terror event ended a couple of hours ahead of schedule, leaving some players locked out of items they had planned on purchasing at the last minute.
If you need a reminder of all the cosmetic goodies available during Year of the Rooster, we have a roundup of everything here.
More Overwatch news and updates
For more on Overwatch, check out the rest of what Mic has to offer. Here is the latest developer update where Overwatch director Jeff Kaplan explains the new Capture the Rooster mode, the full patch notes for Overwatch version 2.03, a full explanation of the different types of health in Overwatch, the latest rumor of a Terry Crews-voiced Overwatch character, our definitive ranking of every Overwatch hero, a roundup of awesome gender-bent Overwatch cosplay and a giant Overwatch FAQ for beginners.