11 movies to watch on Netflix for Black History Month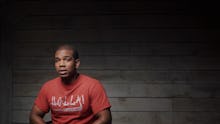 There are plenty of ways you can observe Black History Month. Binge-watching Netflix movies about the black experience just happens to be the most fun. In many cases, such cinematic indulgence is actually educational, too. 
Netflix public relations manager Myles Worthington culled a viewing list for Mic readers to try out. He also sent the following statement about why he chose these titles:
Whether it's being overcome with emotion watching '13th' and feeling your jaw drop as you realize just how valid the comparison [is] that Ava DuVernay makes between today's incarcerated African-Americans and the enslaved African-Americas of the past, or listening to 'Trevor Noah: African American' — these titles simply evoke black empowerment and are truly must-watch content, in February and beyond.
Here are the 11 movies Worthington recommends you watch on Netflix for Black History Month.
13th
This documentary, directed by Ava DuVernay, explores the U.S. prison system and its history of incarcerating black people. The title refers to the 13th Amendment of the Constitution. To find out exactly what the connection is, you'll have to watch one of Metacritic's top-ranked movies of 2016.
Barry
Barry is a biopic about young former President Barack Obama. Specifically, it sheds light on his first year as a transfer student at Columbia University and how he struggled with his biracial identity. This film is as emotional as it is political.
Hip-Hop Evolution
This documentary series captures the history and spirit of hip-hop culture. Find out how the cultural movement began. Its humble Bronx origins will remind you how art really can inspire change.
What Happened, Miss Simone?
What Happened, Miss Simone? follows the life of singer, pianist and civil rights activist Nina Simone. The documentary portrays her struggle to be an artist while also devoting herself to an urgent social movement.
The Black Power Mixtape 1967-1975
Though this documentary was shot by Swedish journalists, it is a distinctly American story about the Black Power movement. The 16mm footage from the 1960s and 70s sat in Swedish National Broadcasting Company storage for decades until contemporary Swedish filmmaker Göran Hugo Olsson unearthed it. 
The Black Jacket
The Black Jacket is a documentary about a former Black Panther who teaches members of the South Central Los Angeles community how to de-escalate local violence. This is his story of what happened when he brought rival gang members and community outreach workers together in one room.
Trevor Noah: African American
This 2013 comedy special brings you into the world of Trevor Noah. Noah originally hails from South Africa, but his move to the U.S. brought new meaning to the words "African-American." Here are his jokes and observations about being black in America.
Mandela: Long Walk to Freedom
This dramatic biopic chronicles Nelson Mandela's life, going from rural village child to the president of South Africa. Actor Idris Elba plays the title role. New York Times critic Stephen Holden praised Elba for his "towering performance" in the film.
Beasts of No Nation
This drama captures the harrowing tale of Agu, a child soldier who fights in an unnamed African country's civil war. Chicago Tribune critic Michael Phillips put it on his list of the top 10 movies of 2015.
Tangerine
Tangerine is a comedy-crime drama about a sex worker who spends Christmas Eve looking all over Los Angeles for the pimp who broke her heart. David Lewis of the San Francisco Chronicle was one of many critics who gave the film high praise. He wrote, "This is sublime filmmaking, a textbook example of how indies can tell groundbreaking stories in a way that Hollywood simply can't match."
Fruitvale Station
Fruitvale Station is a biopic about Oscar Grant III. It's the last day of 2008 and the Bay Area resident knows something is amiss. Find out what happens when he crosses paths with police officers at the Fruitvale Bay Area Rapid Transit station that day.