'RBI Baseball 17' Xbox One Release Date News: Corey Seager revealed as new cover athlete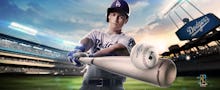 Major League Baseball's Advanced Media division is delivering another installment of the rebooted R.B.I Baseball series. National League Rookie of the Year and budding star for the Los Angeles Dodgers, Corey Seager has been chosen as the cover athlete for R.B.I Baseball 17.
Here's everything we know about the new game so far:
R.B.I Baseball 17 Trailer
Here's a look at the trailer announcing Seager as the new face of the R.B.I franchise.
This is the fourth version of the game since it was re-introduced after a lengthy run in the late 1980s and early 1990s when it was published by Tengen for the original Nintendo Entertainment System.
The new R.B.I has aimed to maintain the old-school, simplistic gameplay and feel of the original series, with a few more layers added to each version.
R.B.I Baseball 17 Release Date and Price for Xbox One, PS4, iOS and Android
The game will be available for the PlayStation 4, Xbox One, iOS and Android. Per Polygon, the expected retail price on consoles will be $19.99 and $4.99 on mobile devices.
R.B.I Baseball will again be the only MLB game available for Xbox One users.
No official release date has been given, but the trailer above says it will release in the Spring.
R.B.I Baseball 17 New Features
The game will feature all 30 MLB teams and the complete Major League Baseball Players Association license. All 30 MLB parks will be represented as well.
Per the game's official website, the fourth version of the series will feature fast-paced gameplay that allows you to play a full nine-inning game in 20 minutes or less, with two-button controls.
This is reminiscent of the upcoming MLB The Show 17's Retro Mode.
Full season, postseason, exhibition, online and local multiplayer modes will also be available. There will also be season-saving and simulation options, with stat-tracking over multiple seasons.
You'll be able to keep up with real life player improvements and decline with regular roster updates during the 2017 season.
Don't expect a full MLB The Show 17-like experience, but if you only have an XB1 and you love baseball, this is probably better than nothing.
More sports gaming new and update
Are you a sports gamer? Check out more content from Mic, including a tutorial on the creation of Charles Barkley as a MyPlayer, a guide to unlocking almost all the badges in NBA 2K17, some Ultimate Team predictions for new signees in the MLS, Madden 17 Ultimate Team NFL Playoff updates and WWE 2K17 DLC news.