Android Nougat Games: How to find the fun little Easter egg in Nougat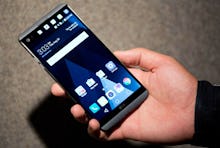 Android users with a smartphones that have received the Nougat update get lots of cool features to play with, including a secret game hidden within their smartphones. Google has a track record of hiding an Easter egg within each new OS it releases, and this time is no different.
According to Android Pit, Android Lollipop was the first operating system to feature a game. It was similar to the cult-favorite Flappy Bird game. Android Marshmallow also had another Flappy Bird-like mini-game. With Nougat, there is a Neko Atsume-style game.
There's nothing competitive about the game, much like Neko Atsume. Instead, the smartphone owner puts out food and collect a variety of cats, which visit at their own time and pace.
Android Nougat: How to activate the game
According to How-To Geek, to find the game, users need go to the settings menu, scroll down to the bottom and tap on "About [device]." There will be a "7.0," which will fade away and be replaced with the letter "N" (for Nougat). Here, users have to tap on the number a few times and then long-press on it to bring forth a little cat emoji. This will signify that the game has been activated.
Android Nougat: How to play
Then, users can play the game from their quick-settings menu. By selecting the edit button from their quick-settings menu, users can find an empty dish icon. Placing the empty dish in the notifications bar allows the user to choose from various food options like chicken, fish, bits and treats. After picking a meal to put out, the user can continue on their way and use their phone as they would normally. When a cat heads over to enjoy a treat, they will be notified on their device.