Audi pledges to close the gender wage gap, forgets to include women of color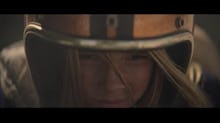 Audi released its Super Bowl commercial on Wednesday, which pledged its commitment to closing the gender wage gap.
"What do I tell my daughter?" a narrator says during the 60-second ad. "Do I tell her that her grandpa's worth more than her grandma? That her dad is worth more than her mom? Do I tell her that despite her education, her drive, her skills, her intelligence, she will automatically be valued as less than every man she ever meets?"
The spot ends stating that "Audi of America is committed to equal pay for equal work. Progress is for everyone."
Unfortunately, Audi's vision of equality doesn't actually include "everyone." 
"Women are still paid 21% less than men," Audi tweeted on Monday with the spot attached. "As a brand that believes in progress, we are committed to equal pay for equal work. #DriveProgress."
The company's tweet reflects progress — but only for white and Asian-American women.
This tweet signals a lack of understanding of the wage gap's true breadth. The 21% statistic points to the figure indicating that women on average earn 22% less than men, or 78 cents for every dollar a white man makes. It doesn't, however, include women of color. For every dollar earned by a white man, black women make 65 cents and Hispanic women make 58 cents, according to a Pew Research Center survey.
This is not to diminish Audi's commitment to equal pay, but rather to point out that the statistic often quoted to describe the gender wage gap does not take into account the fact that women of color have an even greater hurdle to climb.
The responses to the tweet also signal that there are men who will spend their Wednesdays angrily tweeting at an automobile manufacturer because it pledged to pay men and women equally — hopefully they're not on the clock.