Reddit bans /r/altright for "proliferation" of doxxing campaigns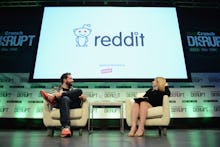 Social networking giant Reddit banned the primary subreddits dedicated to the alt-right, the loosely organized and mainly digital network of white nationalists, white supremacists and other far-right activists which sprung to prominence during the 2016 campaign season.
Visitors to the subreddit, /r/altright, are now instead greeted with a landing page saying "this community has been banned," reported BuzzFeed News' Mike Hayes. Administrators left a note saying "This subreddit was banned due to a violation of our content policy, specifically, the proliferation of personal and confidential information."
Another subreddit, /r/alternativeright, received a ban with less information provided.
"We are very clear in our site terms of service that posting of personal information can get users banned from Reddit and we ask our communities not to post content that harasses or invites harassment," Reddit wrote in a statement, the Verge reported. "We have banned r/altright due to repeated violations of the terms of our content policy. There is no single solution to these issues and we are actively engaging with the Reddit community to improve everyone's experience."
In other words, administrators detected widespread campaigns on /r/altright to spread personal information like names, addresses and phone numbers of their enemies, also known as doxxing. One such target allegedly included the anti-fascist activist who punched white supremacist ringleader Richard B. Spencer.
The decision also closely follows a major thread started by Reddit founder Alexis Ohanian, who posted to the site's official /r/blog section days ago discussing his own immigrant origins in protest of President Donald Trump's executive order banning refugees and nationals from seven Muslim-majority countries from entering the United States.
In 2015, Reddit clamped down on numerous openly racist subreddits, including one which used a racial slur for black people in its title, though it only cited vague reasons for doing so.
Numerous right-wing subreddits, including pro-Trump /r/the_donald, remain in operation.