'Fire Emblem Heroes' Release Time US: Japan is already playing the iOS and Android game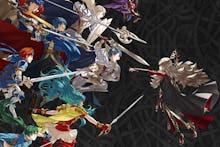 Fire Emblem Heroes releases Thursday on iOS and Android. If you've been itching for some one-handed Fire Emblem action, today's the day, but if you're in North America you're probably wondering what time can you expect Fire Emblem Heroes to make its way to Apple and Google's individual app storefronts.
Fire Emblem Heroes has already hit Japan, Australia and New Zealand. The Nintendo game has also launched in parts of Europe, but that's less helpful for those of us living in the United States and Canada. When will we be able to download the Fire Emblem app? Here's what we know.
Fire Emblem Heroes release time US: When will the app hit iPhone and Android in North America?
Update: The game is out! Head to this link on the iOS App Store or here on the Google Play Store to start downloading Fire Emblem Heroes on your iPhone or Android device.
What we do know is that the Fire Emblem Heroes U.S. release date is set for Feb. 2. What we don't know is the exact time it will hit the App Store and Google Play Store, but going off of past Nintendo app releases, we can get a sense of what to expect.
Judging by Nintendo's previous mobile release, Super Mario Run, there's a good chance that Fire Emblem Heroes will arrive in the U.S. sometime in the early afternoon during its release day.
Android users can look forward to the app arriving in the afternoon as well. While Google has not officially spoken up about an exact Fire Emblem U.S. release time, they are offering the option to pre-register for the game. When the app is released on this page, pre-registered Android devices will receive a notification.
Once it does arrive, you can grab Fire Emblem Heroes app's iOS version here and the Android edition here.
Feb. 2, 2017, 4:39pm: This story has been updated.
Check out more Fire Emblem and Nintendo news and coverage
Check out more of Mic's Fire Emblem coverage, including what to expect from the FE: Heroes app, what we saw during the Fire Emblem Direct announcement and the announcement event itself.