Samsung Galaxy S8 Release Date USA: What to expect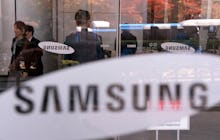 For the past few years, Samsung has unveiled its new Galaxy S device at the Mobile World Congress trade show in Barcelona. This year, in light of the company's Galaxy Note 7 fiasco, the company has delayed the debut of the Galaxy S8.
While Samsung will not be unveiling a new smartphone in Barcelona in February, CNET reports the company is slated to release a video teasing the new flagship smartphone. According to the Korea Herald, the video clip will be one minute long.
As for when Samsung will officially announce and sell the S8, current reports suggest the handset will debut in March and be up for sale in April. According to VentureBeat, the S8 announcement will take place in New York City on March 29 and will be available for purchase on April 21.
Though there have been some delays for the S8, it appears Samsung is anticipating large sales. Korea's the Investor reports the South Korean tech giant is gearing up to ship out 60 million devices. For scale, Samsung's current cumulative tally for the Galaxy S7, the most current handset in the Galaxy S line, is roughly 48 million smartphones.
The S8 is rumored to come in two sizes: a 5.8-inch model and a 6.2-inch model, code-named Dream and Dream 2 respectively. With no official announcement, prices for the devices are nothing more than speculation. BGR reports the S8 will start at $849 and, according to VentureBeat, the new models will cost €100 ($107) more in Europe than what the S7s are going for.
The device will come with a "traditional 3.5mm headphone socket," contrary to previous reports suggesting the device will be missing a headphone jack. Citing unnamed sources, the Guardian reports both models will have QHD Super AMOLED screens that will take up 83% of the device's front panel and, similar to the Galaxy S7 edge, the S8s will feature "screens that curve down at the left and right sides of the device." This design change moves the fingerprint scanner to the back of the handset and CNET reports the device will have a pressure-sensitive screen similar to Apple's 3D touch.