How long will Super Bowl 2017 last? Here's what time the game typically ends.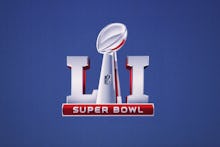 After nearly eight hours of pregame coverage, Super Bowl 2017 will kick off at 6:30 p.m. Eastern on Sunday. But when should you expect the game to end? 
How long is the Super Bowl? 
According to Fox's schedule, the series premiere of 24 Legacy is scheduled to air at 10:30 p.m. Eastern. This means the network is planning for the game itself — plus the requisite postgame wrap-up — to last around four hours. However, anyone who's had their favorite shows pre-empted by a football game knows the fickle nature of these time slots. 
How long do Super Bowls typically last?
Most football games last slightly longer than three hours, but the Super Bowl is usually a bit longer due in part to its flashiness, much-hyped commercials and spectacular halftime shows — which, this year, will feature Lady Gaga. If the game goes into overtime, though, it could potentially last even longer. 
The longest Super Bowl ever played was Super Bowl 47, which took place between the San Francisco 49ers and the Baltimore Ravens in 2013. The game was extended after a power outage occurred early in the third quarter and forced a 34-minute delay.